We've proudly declared Sault to be one of our favorite European villages.
We've traveled to this Provencal town on numerous occasions so are maybe a little biased but there are several reasons we keep going back. There's something refined about the French travel experience when you go to Sault. The bike riding, the food and the people are so special to us and we hope to share it with you too. Read up on our wise words below to see why we love traveling and riding in Sault, France. 
1. The Smaller Crowds
Sault sits in the shadow of Mt. Ventoux which is a necessary pilgrimage for many cyclists worldwide. Cyclists and cycling fans travel from all over to ride the legendary ascent so you can imagine it can get crowded with tourists. Thankfully, Sault seems to get fewer of the tourists as they more commonly approach from the Bedoin or Malaucene side. This makes the experience of riding out of Sault a little more unique and personal.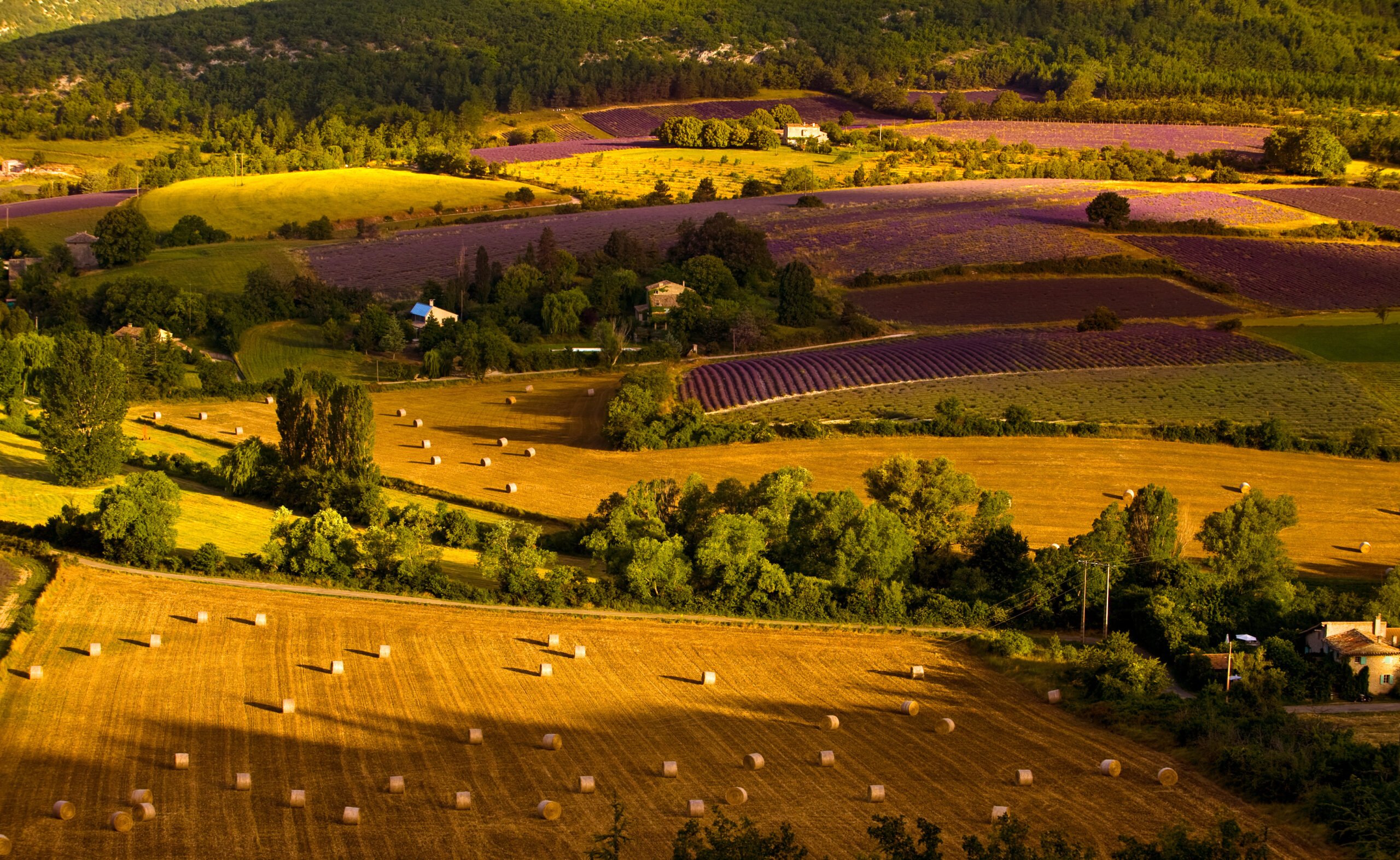 2. The Landscape
Sault is a bit further away from the more crowded areas of Provence and is set just a little higher in elevation. It is a lush and wooded landscape that feels like coming home everytime we arrive. If we're lucky enough to arrive in mid summer, we get to see the magnificent lavender blooms that make up much of the Albion Plateaux. Sault is right at the heart of this beauty and it is truly unbeatable. Whenever we mention the gorgeous Provencal lavender, we picture the fields around Sault in our mind. If all that wasn't enough, the town sits above the Nesque River so you get stunning river views in your rides as well. It's a heavenly escape.
3. The bike riding 
Is it unprofessional to say: "duh!"? The bike riding is so obviously amazing in this area that it almost feels silly to mention it. But of course, we must! The approach to Mt. Ventoux is a little more relaxed than from the Western Routes and we find this to be a more enjoyable way to greet the Giant of Provence. All of the fun and not much stress. There is also a breathtaking ride through the Albion Plateaux that can not be missed in the summer. It's simply gorgeous. There are plenty of other rides around but these two are our favorites. They are less trafficked than other busier roads in the region and they embody all of what we love in European riding: soul-fulfilling adventure.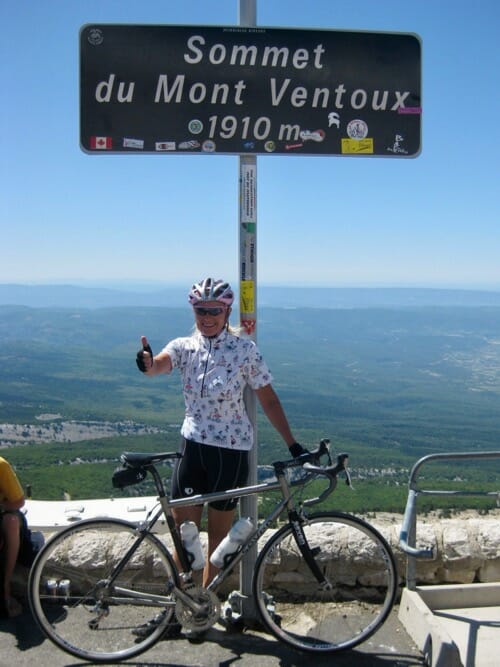 4. the weekly market 
Generally, when we travel to Sault, we try to spend as much time as possible. However if we only get a few days, we make sure to be there during the Wednesday morning weekly market. The Sault market is not to be missed and you'll see why when you get here. The gorgeous locally grown and harvested foods beautifully displayed next to fresh baked breads and pastries all down the aisle from colorful textiles and handmade goods. It's a dream for the traveler and if you've traveled internationally before you know that a town market is one of the greatest ways to be immersed in the culture of a place.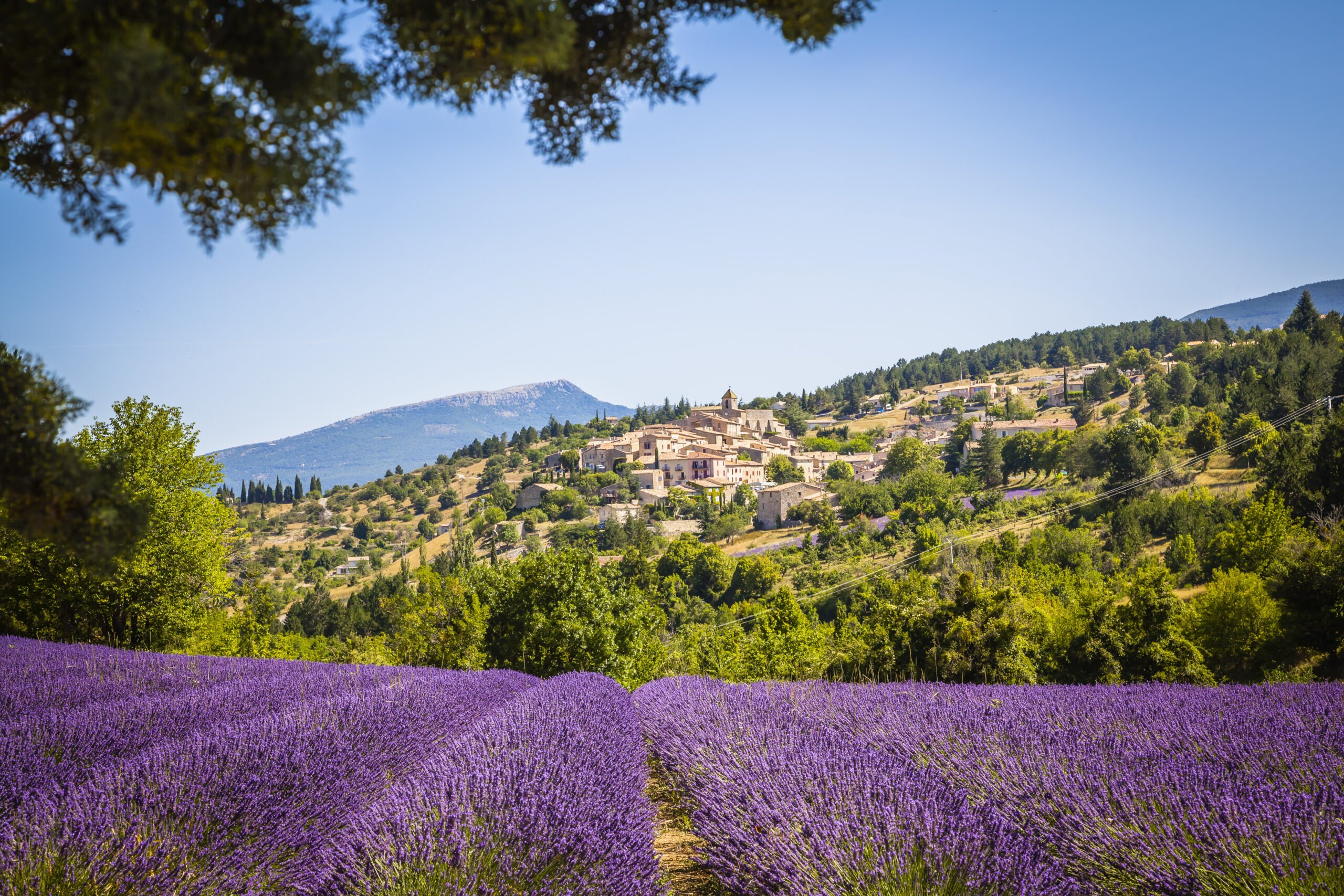 5. the medieval time 
We love wandering the narrow streets of the town lined with cafes and specialty shops that will easily occupy an afternoon spent off the bike. While we love so many stops in town, we highly recommend dropping into Le Petit Jardin. This sweet patio is in town enough to be convenient but also set back enough to be truly special. And the food is amazing! Don't miss it!

So what do you think? Are you in?!
Click here for all of our Provence itineraries!