With tours through the most iconic regions of the France, Italy, and the United States, our bicycle tour destinations have it all; celebrated cycling routes, intriguing culture, and world-class cuisine.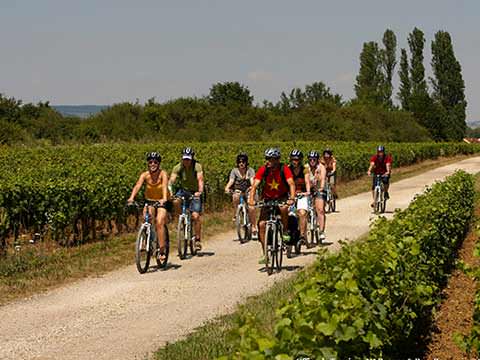 Custom, private, independent, and with a high level of service & support. Our self guided tours provide vacations on your terms and dates.
Our guided tours are select and challenging. From world famous riding routes, to following destinations rich in cuisine and culture. Test your limits and experience the world!
WHAT OUR GUESTS SAY
"We thoroughly enjoyed every aspect of this tour – well thought out bike routes, very good hotel accommodations (nice, clean rooms and substantial breakfasts), and excellent choice of breweries and brewery restaurants (including brewery tours when available). It was obvious that a great deal of attention to detail had been given to this tour and customer service and client satisfaction was of ut… Read more
FROM THE BLOG
For a cyclist part of the beauty of cycling in Tuscany is the endless network of quiet roads between medieval hilltop towns. I spent a few days in August exploring and cycling around Massa Marittima. Massa is a historical mining town in the Maremma region of Tuscany. Starting any ride from Tuscany means starting the day […]

Chianti bike tours are the highlight of cycling trip to Italy.  More than just a destination, Chianti is a cyclist's paradise. If you daydream about bike tours on smooth quiet roads over rolling hills and relaxing afterwards with long wine-soaked dinners, Chianti is your answer.

You've been looking forward to your bike tour to Europe all year, you've put in all the training miles, and are starting to get your packing list together.  The one area of bike tours that can give people the most anxiety is getting your bike safely to your overseas destination in one piece. Here we […]