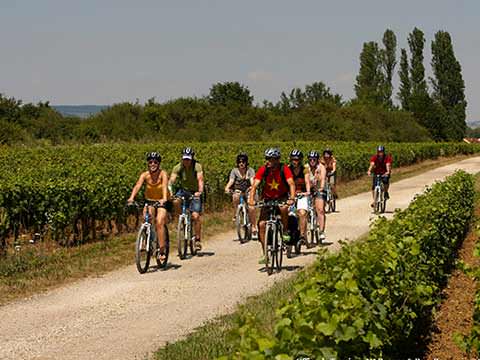 FROM THE BLOG
The Luberon is a corner of Provence that encapsulates everything you'd expect from Provence - great food, rich history, and beautiful views. The region was made famous by Peter Mayle's book, "A Year In Provence". We love the area and love to show it off on bike tours but in the meantime, let us share our top 5 can't-miss experiences in the Luberon.

Provence stands out as one of the most VISUALLY impressive destinations where we offer bike tours. From vast vistas to flowing lavender fields, Provence has it all. We want to share the beauty with you in person but until then, let us share our top 5 Provence views in this post.

Chianti is the highlight of any cycling tour to Italy.  More than just a destination, Chianti is a cyclist's paradise in the heart of Tuscany. If you daydream about bike tours on smooth quiet roads over rolling hills and then relaxing with long wine-soaked dinners, Chianti bike tours are for you! Let us share our top 5 reasons why Chianti is one of our favorite destinations for a cycling tour.
"We thoroughly enjoyed every aspect of this tour – well thought out bike routes, very good hotel accommodations (nice, clean rooms and substantial breakfasts), and excellent choice of breweries and brewery restaurants (including brewery tours when available). It was obvious that a great deal of attention to detail had been given to this tour and customer service and client satisfaction was of ut… Read more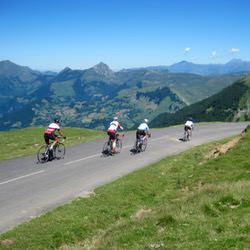 Outfitter Bicycle Tours
,
Asheville
,
North Carolina
-
28804
,
Telephone No.1.877.275.9241
Self-Guided Bike Tours & Guided Bike Tours in France, Italy & the USA. Destinations include Provence, Tuscany, Burgundy, Provence, the Alps & Asheville.