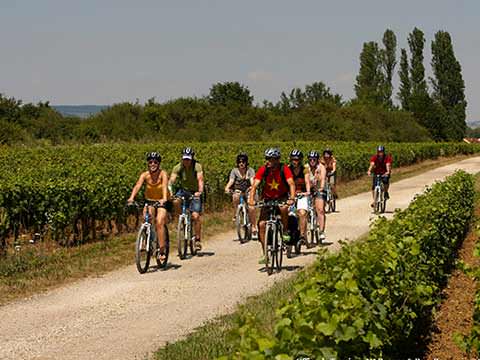 FROM THE BLOG
So you want to go on vacation but you don't want to miss a step in your training? We understand and we have the perfect solution: a bike tour. While yes, we do offer tours for all levels and love seeing beginners exploring the world on two wheels, those advanced riders who want to tackle legendary summits hold a special place in our hearts. Topping out on Mt. Ventoux, L'Alpe d'Huez or other classic giants will absolutely make you a stronger rider and earn you a certain amount of respect from cyclists worldwide. So what are you waiting for?

We absolutely love seeing the next generation mount a bike and find that addictive connection to nature and self. We love it even more when that passion inspires travel to other countries and we love it the most when their travels lead them to a an Italy or France bike tour with Outfitter Bike Tours. The OBT family is no stranger to kiddos and we love when they are a part of the adventure. With that in mind, we're going to share our top tours for families with young riders.

You've booked your tour. You're bursting with excitement. Now the questions start. What should I pack? Should I take a map? Will I stand out like a sore thumb? These are all natural questions that most travelers ask at some point. Once you book your tour, the team at Outfitter Bicycle Tours immediately starts nailing down the details to make sure you have a flawless experience on your cycling vacation. Questions are natural and we know you likely have lots of questions about preparing for a bike tour.
"We thoroughly enjoyed every aspect of this tour – well thought out bike routes, very good hotel accommodations (nice, clean rooms and substantial breakfasts), and excellent choice of breweries and brewery restaurants (including brewery tours when available). It was obvious that a great deal of attention to detail had been given to this tour and customer service and client satisfaction was of ut… Read more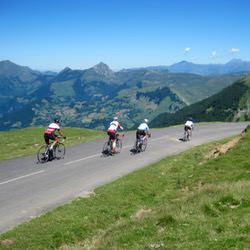 Outfitter Bicycle Tours
,
Asheville
,
North Carolina
-
28804
,
Telephone No.1.877.275.9241
Self-Guided Bike Tours & Guided Bike Tours in France, Italy & the USA. Destinations include Provence, Tuscany, Burgundy, Provence, the Alps & Asheville.