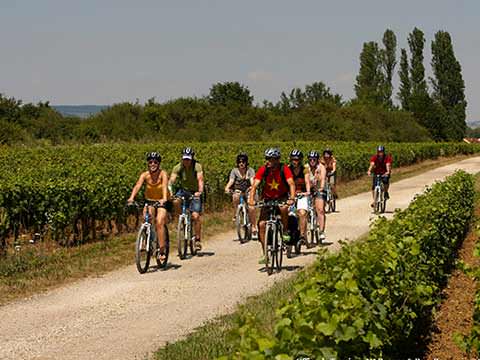 FROM THE BLOG
Maybe you have a loved one who doesn't looooove riding bikes as much as you do. Or maybe you want to ride really hard for three or four days and then relax really hard for one or two days. Or maybe your love of food rivals your love of bikes. Whatever it is, we have an amazing addition to your cycling vacation: cooking classes. Outfitter Bicycle Tours has a few trusted partners that allow us to share and learn in their local cuisine. Grab a snack (because if you aren't already hungry, you will be) and follow along as we share our two favorite cooking classes on a bike tour.

Let's be honest, we ride bikes to eat and drink. Of course there is also the sense of accomplishment, self-fulfillment, and wonder that you also experience from the saddle but when it comes down to it, we ride bikes to eat and drink. Most of our favorite tour locations, France, Italy and Western North Carolina don't disappoint in that arena. We wanted to share our favorite food and drink on an Asheville bike tour with you so you can maybe be inspired to take an adventure in this backyard of ours that we love so much.

There are few things in life more relaxing and more breathtaking than a field of lavender in full bloom. Although we would argue that seeing lavender on a bike tour is one way to up the ante. Stopping for a breather alongside a field overflowing with the deep purple lavender is sure to make even the strongest of men swoon a little bit.
"We thoroughly enjoyed every aspect of this tour – well thought out bike routes, very good hotel accommodations (nice, clean rooms and substantial breakfasts), and excellent choice of breweries and brewery restaurants (including brewery tours when available). It was obvious that a great deal of attention to detail had been given to this tour and customer service and client satisfaction was of ut… Read more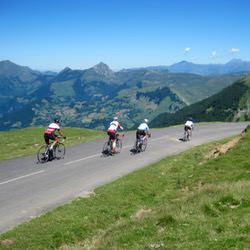 Outfitter Bicycle Tours
,
Asheville
,
North Carolina
-
28804
,
Telephone No.1.877.275.9241
Self-Guided Bike Tours & Guided Bike Tours in France, Italy & the USA. Destinations include Provence, Tuscany, Burgundy, Provence, the Alps & Asheville.