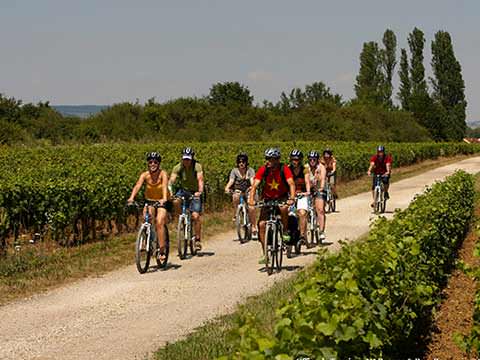 FROM THE BLOG
We regularly receive praise from our guests, particularly from our Tour de France Spectator Tours. Sometimes we ask for feedback while sometimes feedback comes unsolicited. Some are brief while others are very detailed. We love hearing from our guests, especially when it is out of the blue. Feedback is encouraging and makes our tours better. […]

Note: This is an article that Bruce Hildenbrand wrote for Cycle Sport on Andy Hampsten's first American win on l'Alpe d'Huez, and the preview of the epic 2004 mountain Time Trial up Alpe d'Huez. For the results of the 2004 Alpe d'Huez Time Trial click here. To experience one of our Tour de France Vacation Packages, linked […]

Steve Jobs, Mother Theresa and Michael Jordan, while wildly different, all extolled the virtues of teamwork. They believed in the benefits and necessity of working together to achieve success. We have learned that it is impossible to operate efficient, well-coordinated and supremely comfortable excursions without our tour partners. From frequented restaurants and hotels to cycling brands committed to the same level of excellence as Outfitter Bicycle Tours. Team work really does make the dream work.
"We thoroughly enjoyed every aspect of this tour – well thought out bike routes, very good hotel accommodations (nice, clean rooms and substantial breakfasts), and excellent choice of breweries and brewery restaurants (including brewery tours when available). It was obvious that a great deal of attention to detail had been given to this tour and customer service and client satisfaction was of ut… Read more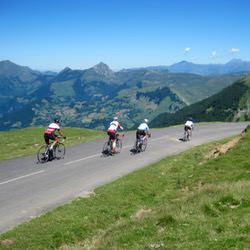 Outfitter Bicycle Tours
,
Asheville
,
North Carolina
-
28804
,
Telephone No.1.877.275.9241
Self-Guided Bike Tours & Guided Bike Tours in France, Italy & the USA. Destinations include Provence, Tuscany, Burgundy, Provence, the Alps & Asheville.