We admit we can hardly mention France or Provence without the thought of Mont Ventoux crossing our minds.
It stars in our dreams at night and it makes our legs ache with anticipation to think of riding to the summit of this Giant of Provence.  The sufferfest that is summiting Mont Ventoux is well worth the pain and sweat. This climb is the stuff of legends and we want to explain why the mountain has such a firm hold on our heart and the heart of many a cyclist from all over the world.
Mont Ventoux has a rich history
Her timber was used in French ships, recorded summits date back to 1334 and a 19th century observatory at the peak are just a few fascinating pieces of her history that draw us in. There was even a car race in the early 20th century up to the peak! The mountain has always attracted adventure seekers and those willing to test their limits. 
A pivotal part of Mont Ventoux history: the storied Tour de France
The mountain really rushed to the forefront of cycling attention when the Tour de France started sending riders up the exposed climb. The iconic climb has been a part of the tour 16 times since the first ascent in 1951. It has been the sight of many exciting finishes and many astonishing events. Marco Pantani's win over Lance Armstrong was one of the most memorable finishes. Tom Simpson's death near the top is always a part of the Mont Ventoux lore. While there were many natural factors, the location of his death has always been a part of the Mont Ventoux conversation. Part of what makes the climb such an exciting part of le Tour is that the climb is so exposed. The moon-like landscape makes the riders feel every degree of heat and every gust of wind to the extreme. Since the mountain was stripped of its timber for French ships, it's been a very slow reforesting process. Read more about Mont Ventoux and the Tour de France here.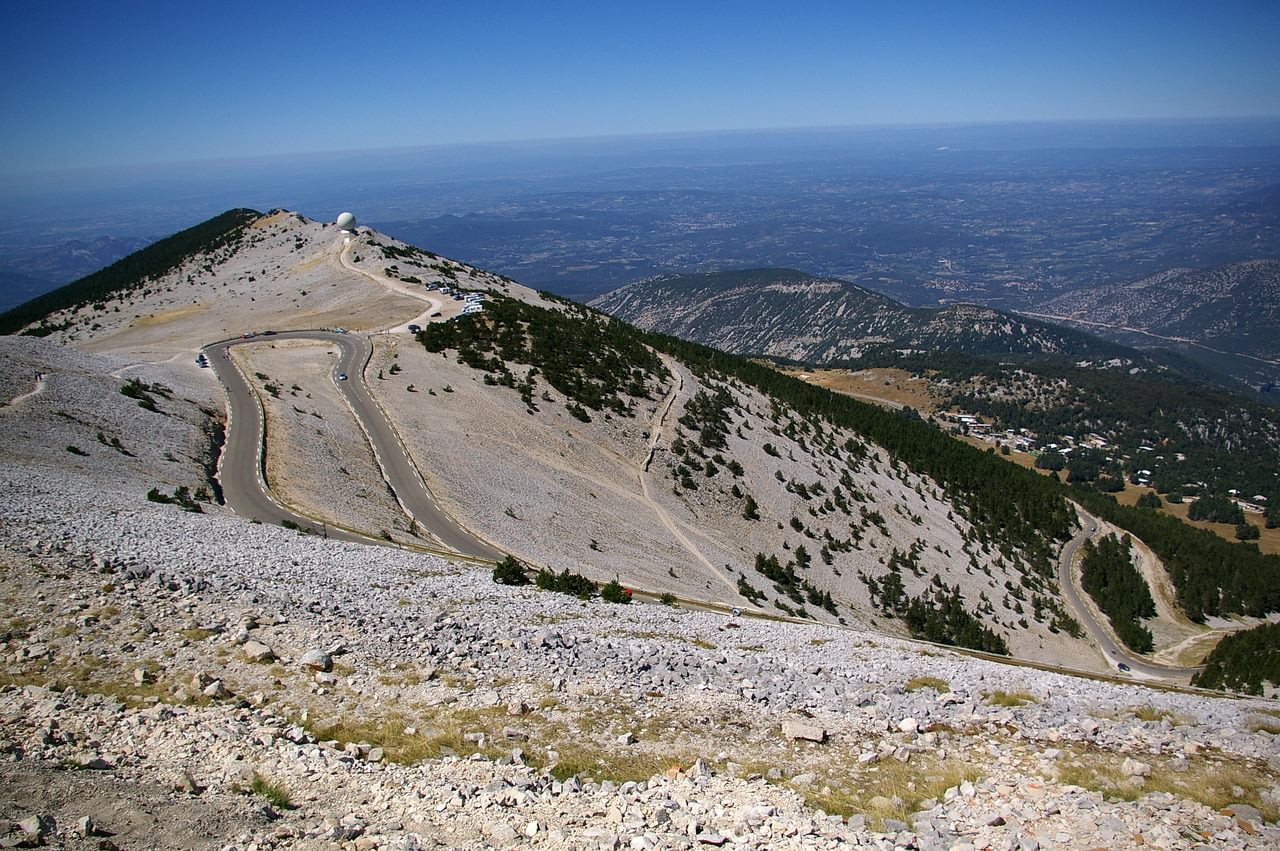 After rumors circulated that a summit finish might be included in the 2019 Tour de France, we were disappointed to learn it wasn't part of the final route. However, there will be a new one-day race that will lead riders up seven other climbs before finishing on top of the Giant of Provence. Learn more about the June 17 race here.
a personal Battle
Perhaps another reason we love Mont Ventoux so much is because we feel personally tested everytime we ride up. It's a fitness test, an emotional test and spiritual test. Each new stage in life brings new challenges and each time we ride up Mont Ventoux, it's a reminder of how far we've come in life and how much we have yet to learn. There are few climbs that seem to test us in the same way. At least few that we get to ride in perhaps the most enchanting region of France.

no ascent is the same 
There are three different approaches and we've explored them all. From Sault, there is the more relaxed approach and we love to take tour guests up this route. Not just because of the relaxed approach, but also because of the amazing town of Sault. Of course we also offer guests the opportunity to ascend from Bedoin, which is certainly the most well-known and difficult of ascents. There is no easy way to summit the Giant of Provence but we try to gauge what will be the most enjoyable to our tour guests before suggesting routes.
Beyond mere navigational differences, we've found that no ascent is the same. One day, we feel great and have all of the power in our legs and other days we feel like someone put weights in our shoes. Each time we make the climb there is a different challenge and we love it.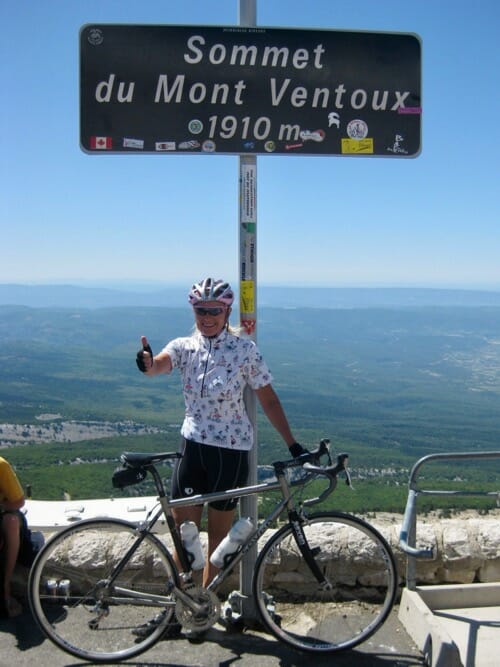 We certainly have an ongoing love affair with Mont Ventoux for reasons founded in the history of the mountain, cycling legend, our own personal battles and an appreciation of each unique ascent. Do you have the fever also or do we need to show you in person? Book now!