2023 Tour de France Tours
​Looking to experience the excitement in France in July 2023?!
Join OBT on our Tour de France Tours!
2023 will be OBT's 23rd year of offering Tour de France holidays. Join us for another year of amazing riding and racing! We welcome riders of all levels and non-riders on our Tour de France vacation packages. Past guests include TdF fans from Australia, Canada, Mexico, and the United States. You won't find a better value for Tour de France spectator tours. Our Tour de France Tours ensure that everyone is included and has an experience of a lifetime!
Below is an example of what the tour will look like. We will announce the tour in October 2022. Stay Tuned!
Our 2022 Tour de France tour will be very special, with at least 5 stage viewings, ride several days in the Alps, witness the Alpe d'Huez stage on Bastille Day, and you'll be able to be around the riders during a rest day. You'll be able to conquer legends like the Col du Galibier, Alpe d'Huez, and many others. See the full itinerary below.
What can you expect from our Tour de France Tours?
Included are all accommodations, which are located in prime locations for race viewing. All breakfasts and most dinners are included. In addition, all luggage transfers, road support, detailed route notes, maps and GPS courses, an OBT cycling jersey, and our special OBT hospitality are included!
All of our favorite hotels are 3 & 4-star located in prime locations for race viewing. The food is delicious and the views stunning.
With your registration, you receive an OBT jersey plus other complementary schwag.
If you'd like to read more about our TdF tour experiences read

HERE

and HERE.
Join us on our Tour de France Tours!
See full itinerary below.
Dates: July 8 to 17, 2022
Length: 10 days, 9 nights
Service: Fully supported guided tour
Type of riding: Varied – High mountains to rolling terrain
Bikes available to rent: Road bikes e-bikes, or hybrids.
Average daily riding: From 20 miles/30km to 60 miles/100km with an average of 40 miles/65km. We always have extensions available for those wanting more challenging riding!
Start city: Thonon Les Bains
Finish city: St. Jean de Maurienne
Suggested transport: Train to Thonon Les Bains from Paris or Geneva. Fly from Paris or Geneva after taking the train from St. Jean de Maurienne.
Road Bikes: Our rental road bikes are a racing style with drop handlebars.Type – Carbon Road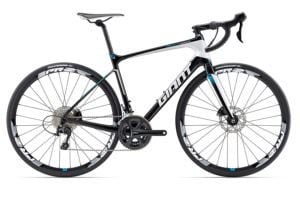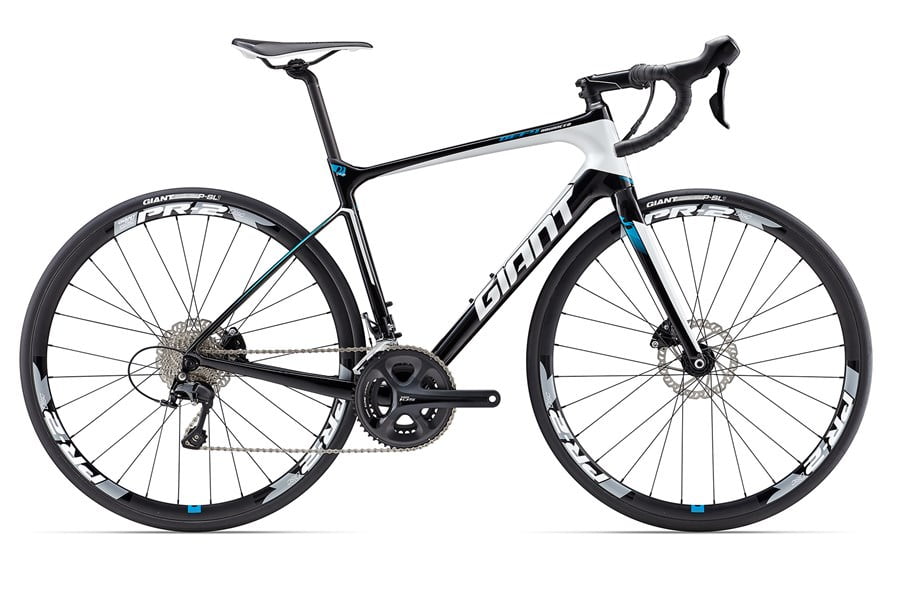 Sizes – XS to XXL
Components – Shimano 105, hydraulic disc, compact double cranksets.
Hybrid Bikes: Our rental hybrid bikes are a relaxed style with flat handlebars.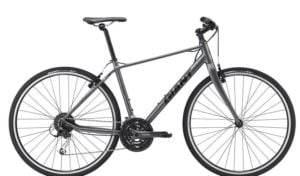 Type – Hybrid (Aluminum)
Sizes – XS to XL
Components – Mixture of Shimano road and mountain components with either triple cranksets.
eBikes: These semi-powered bikes allow for non-riders to share the experience with their friends and family who are stronger cyclists.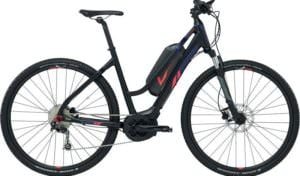 Type – Electric assist eBikes
Sizes – S to XL
Components – Mixture of Shimano Acera and Deore.
During the registration process, you will be asked for specifics to have the correct sized bike waiting for you. We can supply any number of styles of pedals – SPD, SPD-r, flat, Speedplay, Look, etc.
WHAT IS INCLUDED:
OBT cycling jersey
Complementary performance food for personal fueling and hydration
All hotel accommodations
Luggage transfers from hotel to hotel
Meals as explained in the tour itinerary pages.
Detailed route notes, maps, and tourist information
Outstanding routing instructions for all rides! This includes GPS course downloads for your GPS unit, traditional cue sheet, and written prose describing each turn and the surrounding area. These methods are then supported by a roadmap.
Your personal guides, helping you with support vehicles. On-road support will always be near. From greeting guests when they arrive to handling luggage transfers, mechanical issues, etc – our guides assist guests in every way. They also set you up on your rental bikes and can help with routing, and any other questions.
WHAT IS NOT INCLUDED:
Transportation to and from the start and finish locations
Bikes, but we have rental bikes available
Travel and Health Insurance
Admission to sightseeing venues, unless explicitly mentioned as included
Tour Cost Per Person:
Double Occupancy: US$3,995
Single Occupancy: US$4,895
Bike Rental Per Person:
Road Bike: US$375
eBike: US$375
Hybrid: US$295
What's Next? Registering for your tour!
Questions: First, please feel free to ask us any questions about the tour. We are happy to help clarify any details.
Registration: Once you are ready to register please go to https://outfittertours.com/registration/ and complete the registration form. At the beginning of the form choose "Guided" then "2022 Tour de France Tour" from the first two drop-down boxes. EACH tour participant will need to complete the form. At the end of the registration for you will be asked for a US$800 deposit. You can pay the deposit by bank check, wire, or credit card. Once we have all registrations we will secure all of the details of your tour – hotels, bikes, etc.
Final Payment: 60 days prior to your tour we will invoice you for the balance of the tour.
Tour Packet Delivery: Once the balance is paid and approximately 30 days before your tour we will send you a complete tour packet containing all details of your tour – accommodation information, detailed routing, a suggested packing list, maps, tourist guide, and much much more! For more information on our Terms & Conditions please CLICK HERE.
Daily Itinerary:
Day 1: July 8th – Friday – Welcome to Thonon Les Bains!
Arrive in the afternoon at the Thonon Les Bains train station. Our hotel is within walking distance of the station, and we'll be there to greet you. We'll get you set up on your bikes and give you a short local riding route to enjoy if you wish. Your welcome dinner is included at the hotel this evening, and we'll have an orientation meeting.
Day 2: July 9th – Saturday – Morning ride and Ferry to Lausanne for Stage 8 Finish
Our Tour de France tours first riding day begins with a local morning ride, returning back to the hotel in time for an afternoon ferry ride across Lake Geneva to Lausanne. Lausanne is Switzerland's 4th largest city and is known as the home of the International Olympic Committee. The stage finish will be later in the afternoon, in time for us to catch a late ferry ride back to Thonon Les Bains for dinner.
Day 3: July 10th – Sunday – Stage 8 Viewing at Chatel
The area where we're staying is absolutely beautiful, and perfect for riding. Quiet roads, typically beautiful weather. The hotel is approximately 40km from the stage finish. We will provide a route to get to the stage finish, as well as an extension for those looking to ride farther. Dinner is included at the hotel in Thonon Les Bains.
Day 4: July 11th – Monday – Rest Day Ride
The pro riders will be "taking a day off" in the area, including Morzine. We'll enjoy another day riding in the area with the intent of visiting team hotels and encountering the riders during their rest day ride. Dinner is included and at our hotel in Thonon Les Bains.
Day 5: July 12th – Tuesday – Transfer to La Grave
We will get up early for the drive to one of our favorite places in the French Alps – La Grave. The village is located squarely between the Galibier and Alpe d'Huez. A perfect home for the next for seeing the upcoming stages. We've been coming here and staying at the same hotel since 2011. The local climbs include includes the Granon (Stage 11's finish!), Alpe d'Huez (Stage 12's finish!), Galibier (they will pass over it during Stage 11!), and others. Depending on when we can get into town, we'll kit-up and select a ride for us to enjoy. Dinner is included and at our hotel.
Day 6: July 13th – Wednesday – Stage 11 Viewing!

Today we can witness the finish on the Col du Granon. We'll get up there early by riding over the Col du Lautaret. If you're fast and have the time, take the left up the Col du Galibier before heading back down to the Granon and the stage finish. Dinner is again included and at our hotel.
Day 7: July 14th – Thursday – Stage 12 Viewing on Alpe d'Huez
Another day! Another stage! And this one is doubly special because you'll see an Alpe d'Huez stage on Bastille Day! In the morning we will descend down the valley from La Grave to Bourg d'Oisans, where we will begin the climb up the magical mountain to find our spectating spot. We will have some fun suggestions and support suggestions! Dinner is included at the hotel in La Grave.
Day 8: July 15th – Friday – Stage 13 Stage Start in Bourg d'Oisans and local riding
The TdF rolls out from Bour d'Oisans for a flat stage out of the mountains. We'll get down the valley early enough to enjoy the sign-in and other pre-stage activities. Once they roll out we have several riding options, but we'l focus on riding up Alpe d'Huez, then over the Col de Sarenne before returning to La Grave. Dinner is included at the hotel in La Grave.
Day 9: July 16th – Saturday – Ride over the Col du Glandon to St. Jean de Maurienne
Today we can enjoy one of the most beautiful mountain passes in the Alps – the Col de Glandon. Once over you can either head to our hotel in St. Jean to relax or also conquer the Col du Madeline. Our farewell dinner is included and at a restaurant in town.
Day 10: July 17th – Au Revoir!
Departure day! There is a good train station in St. Jean, which is a TGV stop. You can easily catch a train to quickly take you back to the city you flew into or beyond! Bon voyage! We hope you enjoyed your tour with Outfitter Bicycle Tours!
Summary
Event
Location
​
Outfitter Bicycle Tours

,

France
Starting on
Ending on