Asheville is our backyard so you'll have to forgive us if we talk about it a lot. Besides the bike riding (which is nothing short of amazing), Asheville and the surrounding areas play host to some incredible eats, drinks and history!
We know that not everyone likes to sit on their bike for every minute of their vacation so we've written up our favorite off-bike activities in the area.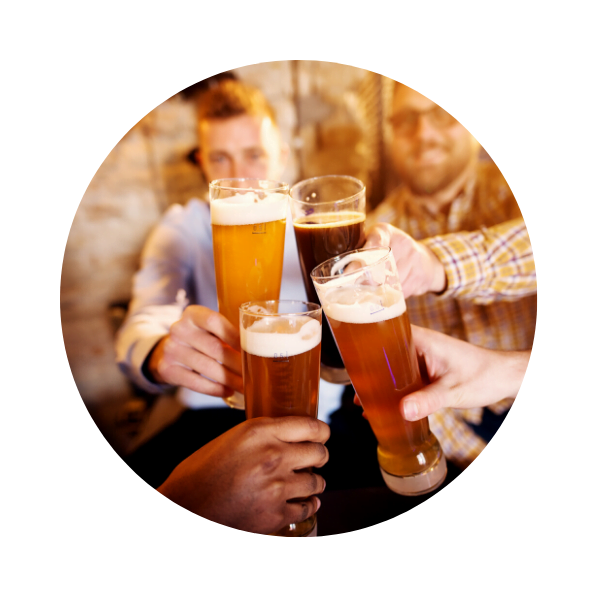 This is an obvious inclusion in our list. Biltmore is the biggest private home in America. It has 250 rooms which include dozens of bedrooms and bathrooms. Not to mention countless fireplaces. Don't think that we're only about a big house. There is so much more to see than just the house. The gorgeous house built in a French renaissance style sits on over 8,000 acres of beautiful Western North Carolina land. There are beautiful gardens, lovely restaurants and while this is supposed to be off-bike activities, there are gorgeous trails you can ride or run. It is one of the top tourist attractions in the country and there is a reason! It's worth the time to visit this magnificent home!
"It is far and away the most distinguished private place, not only for America, but of the world, forming at this period. It will be critical and reviewed and referred to for its precedents and for its experience, years ahead, centuries ahead."
Frederick Law Olmsted,
Biltmore Landscape Architect

Toast to your Bike Tour at One of the Many Breweries
This one you could do in pieces – a little each day. There are so many amazing breweries to visit that it's hard to narrow down our recommendations to just one or two. Hard but not impossible. We have three favorites that you have to visit while in WNC.
The first is in the heart of Asheville and it has truly delicious beer. Wicked Weed is well worth the stop with amazing beers and an amazing food menu. We seriously recommend the Napolean Complex, a super hoppy pale ale.
Second is Sierra Nevada. This brewery is set back half way to Brevard. It's quite the operation with quite possibly the best wings we've ever tasted in our lives. The beer is amazing too BUT the wings are a must!
Lastly, Ecusta Brewing is in Pisgah Forest. While a smaller outfit, it is some of the best beer we've ever tasted. We particularly love the Dead Drift Pale Ale but the Singletracks IPA is pretty tasty too.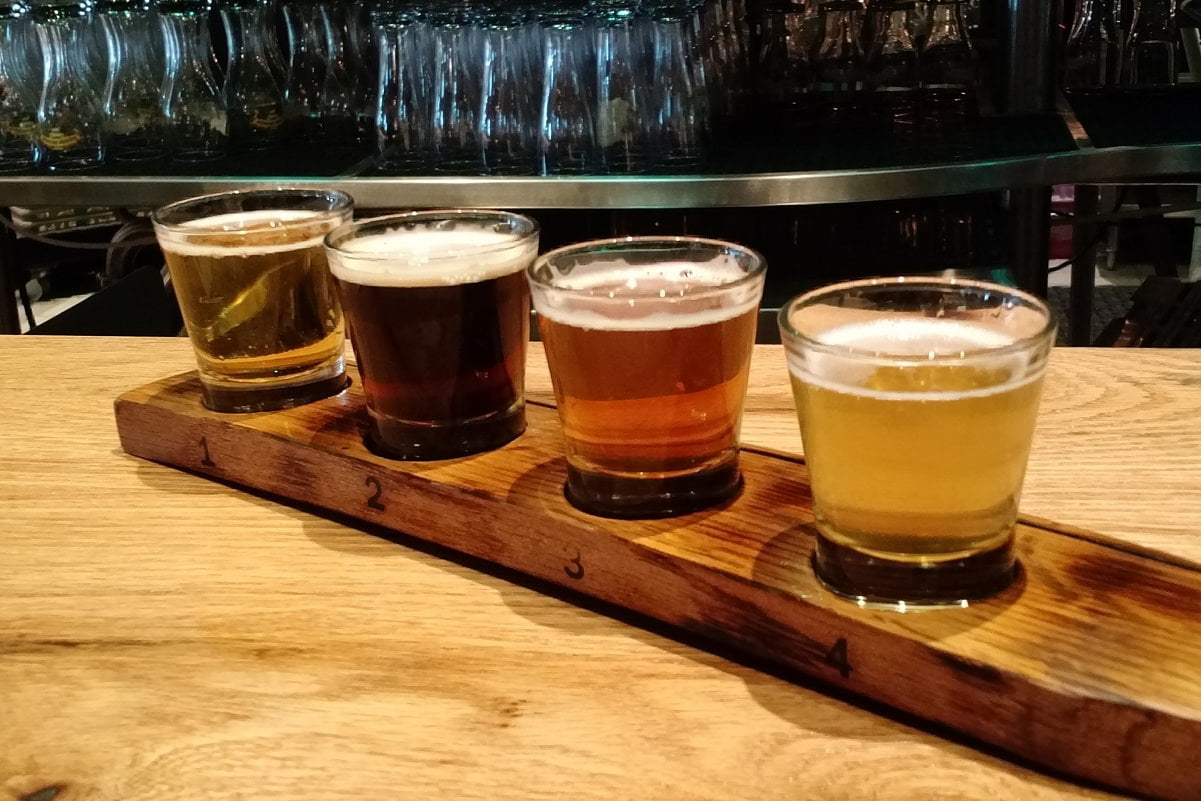 Eat at one of the fantastic farm-to-fork eateries
Asheville is surrounded by rich farming land. From North Asheville in Marshall and to the South and West around Hendersonville and Brevard. That means that our neighbors are producing some of the best produce, meat and dairy you've ever tasted. Naturally, our restaurant scene takes advantage of this amazing community. You can find some of the most delectable dishes that are built with locally grown foods. Just one more reason why we love Asheville.
We always feel good recommending Homegrown. Eat at Homegrown while you are in the area and you will not regret it. It is as much about the experience as the food. You'll stand in line and meet some new friends before you order from the giant blackboard. Menu items change regularly but they're all amazing…seriously. We've probably tried everything on the menu but the Redneck Pot Pie is well worth the order.
If you'd like something a little more upscale with table cloths and amazing views, check out the Grove Park Inn. Massive fireplaces line the lobby and there are several amazing restaurants to choose from (we like Edison the best). The Grove Park Inn is situated with a gorgeous view of the mountains that is hard to beat at sunset. It's even more special at Christmas time with the countless decorated Christmas trees, gingerbread house displays and out-of-this-world hot chocolate cart. It's also great during the summer, spring and fall. Can you tell we love it there?
Take in the arts and support our local artists.
Our community is a hot spot of creatives. We have potters, painters, textile artists, sculptors, musicians and more! You can get a great peek into this world at the River Arts District. There are many galleries to walk through and artists to meet. It's such a special area that nurtures innovation and imagination. Not just in Asheville, you can find amazing artists and musicians in Brevard as well. One of our favorite artists is Anneliesse with Spoon + Hook. She creates soulful fine art (but also functional) pieces out of local wood. Think vases, cutting boards, spoons, and other heirloom-worthy pieces. You can usually find her work at Atomic Furnishings (easy to tack on to a Biltmore visit) but she does sell out quickly. Her process and product are certainly cherished!
Take a tour and learn something new!
There are so many amazing options for this one. We LOVE LaZoom Tours, an Asheville based comedy tour. You'll be laughing your way to a stomach ache on this trolley tour of Asheville. Plus, you're sure to learn something new about our unique city! We also love love love the wild foraging tour at No Place Like Home! It is an experience like no other where you can learn about all the yummy and edible food growing right in your backyard. You can also eat some of the food that you forage at a local restaurant – an appetizer is included in your tour price.
As you can tell, we love to support our local community.
We also love to support the communities of Provence and Tuscany so you'll get the same well-loved recommendations when you travel abroad for your bike tour. Farmers, artists, brewers and musicians are what make up the fabric of our neighborhood and region of WNC. We hope you'll fall in love as we did and enjoy your cycling holiday in Asheville (both on AND off the bike)!
Come eat + drink with us!