Why choose an aggressive bike tour? Shouldn't vacation be relaxing? Like sipping cocktails by the pool and long walks on the beach?
We admit that the relaxed vacation has a time and a place but we often find ourselves called to something a little different. Choosing an aggressive bike tour that will force you to take residence in the pain cave for several hours at a time is crazy. It's just down-right crazy.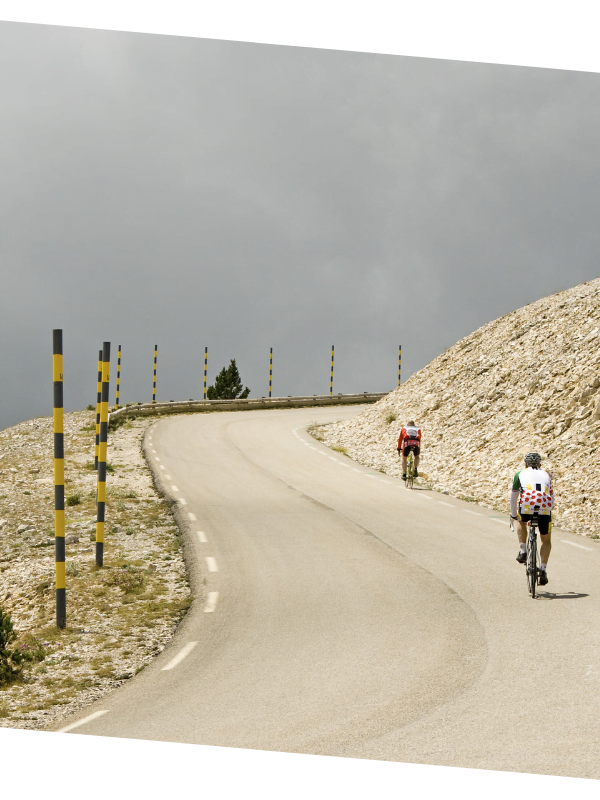 We love the rewarding feeling of summiting some of the most famous mountain tops in cycling.
Some of our favorites are Mont Ventoux, Alpe d'Huez, Col de la Madeleine and Galibier. All punishing tests of endurance and grit. There are few sensations that match that last grind up to the top and seeing that you've finally arrived. Most often accompanied by a view that will let you see how far you've come. We get all the tingles when we see the low-lying valleys around and nothing else above us. It's especially gratifying when we realize we get to enjoy a descent worthy of the cycling gods. Anyone who has pedaled relentlessly for miles and miles knows the pure joy that comes with the downward turn of the road. 
To break it down, it's that feeling of "I DID IT!" It's being able to shout it from the (literal) mountain top that we did the work, our legs burned, our arms were drenched with sweat but we conquered all! 
Summiting is amazing wherever you are but summiting in the Alps or the Pyrnees is pretty worthy of a vacation.  
To break it down, it's that feeling of
"I DID IT!"
We relish the thought of working and sweating on the same roads as the cycling giants.
We admit that we're guilty of being glued to our screens watching some of the most inspiring athletes in the world as they tour through France and Italy. Over the years we've reveled in watching Cadel Evans, Chris Froome and Alberto Contador perform undeniably outrageous physical feats. They climb at speeds that will get your blood pumping even if you're sitting on your couch. They descend at speeds that will make your hair stand on edge. What brings it all into perspective? Taking on these climbs and descents for ourselves. When we're climbing up the approach to Mont Ventoux, it is certainly humbling to think of how many greats from all over the world have tackled the same heights.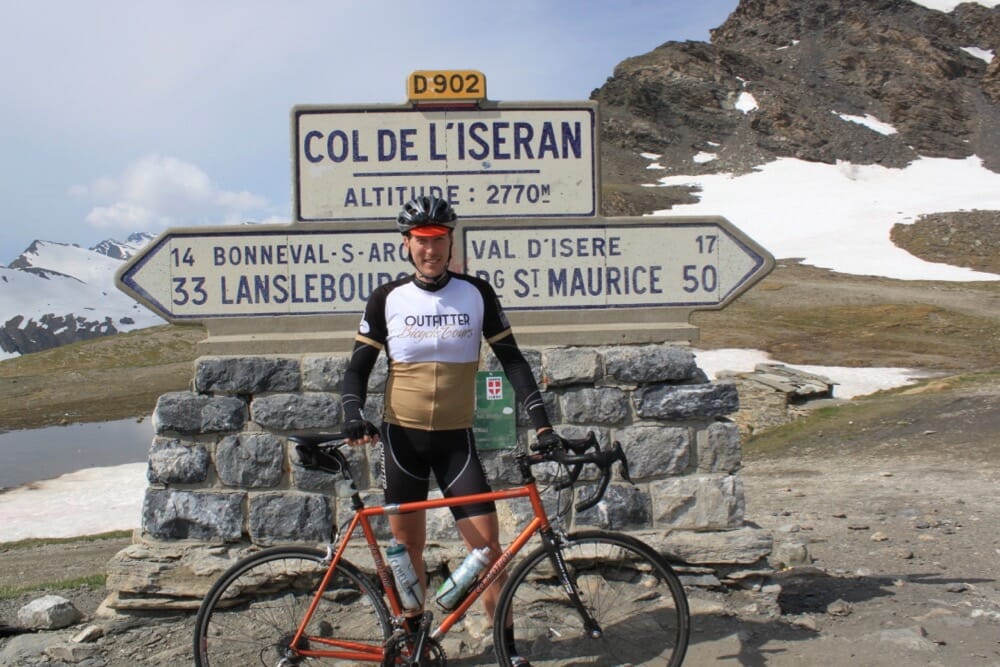 We can't wait to test ourselves.
It's not a given that we will make the climb. That we will finish the ride. We've declared surrender and called for rides back from some crazy place. We just didn't have it that day. It's all about the test because those days that you do make it, you arrive back on your bike with a huge grin on your face because you conquered the ride are what make it all worth it. It's what makes that cool class of wine on a Tuscan patio and the gorgeous pasta dish in a Provincial backyard taste soooooo good! 
Beyond just completing the ride, it can become a question of "can I do it faster?" and "how fast can I do it?" Meeting and exceeding goals can be equally exciting. Whatever the question, it's always a test that we love to take. 
So why choose an aggressive bike tour? The truth is there are endless reasons we choose to do the hard rides – the rides that make people look at you funny when you tell them what you're planning – but at the end of the day, we ride the hard rides for us. To make ourselves better cyclists. 
Why do you choose
aggressive bike tours?
Aggressive tours you might enjoy