It's no secret that riding in Asheville and Western North Carolina is world class. Narrowing down our favorite road ride in Asheville and our favorite mountain bike ride was tough!
MILES OF ROADS AND ENDLESS DIRT MAKE FOR FREQUENT RIDES AND HUGE SMILES!
Sometimes it's hard to chose between road and dirt. We have an abundance of both in
Western North Carolina
. Whichever path we choose to take, we know it will be epic. Read on to learn a bit about our favorite road ride in Asheville and our favorite mountain bike ride in Pisgah National Forest. Both rides are full of variety and both are completely unforgettable.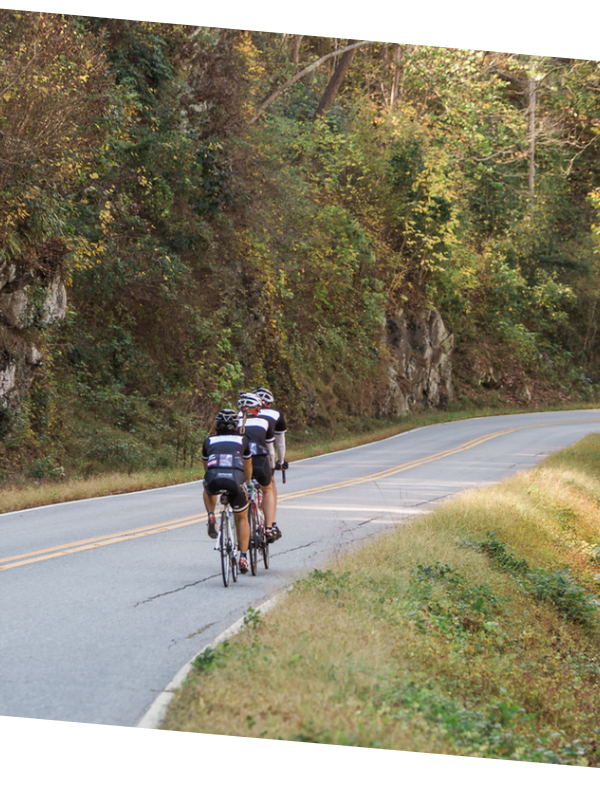 Our Favorite Road Ride in Asheville
The Elk Mountain Scenic Highway from Downtown Asheville
Our favorite road ride starts right out of downtown Asheville. It winds north through the historic Montford neighborhood. Once you emerge from the tree lined neighborhood street, you'll begin a beautiful ride along the French Broad River. For several miles, you'll be able to enjoy the flowing river past art galleries and tubing outfitters.
Once you turn away from the river, you'll wind through a few city streets before starting the demanding but beautiful climb up the Elk Mountain Scenic Highway. The foliage is gorgeous no matter what time of year and it's regularly ranked as one of the most scenic drives in the Western North Carolina area. You'll mind up the climb for almost a dozen miles before you have a small descent down to the Blue Ridge Parkway. You'll ride along this flat section of the parkway before starting the big descent back down to Asheville.
This ride truly offers something for everyone. Variety is the spice of life after all! We love how easy it is to get the mix of colorful Asheville neighborhoods and big mountain vistas on this ride. You'll get calm flat riding along the river but then turn up for a seemingly relentless but truly incredible climb up to the Blue Ridge Parkway. It's one you'll want to do again and again!
"We love how easy it is to get the mix of colorful Asheville neighborhoods and big mountain vistas on this ride."
Our Favorite Mountain Bike Ride in Pisgah National Forest
Buckhorn Gap via Clawhammer Road
Our favorite mountain bike ride is nestled in Pisgah National Forest. It also has a little bit of everything and is sure to challenge you. We love to ride from Brevard, just a short 35 minute drive (or 40 mile bike ride) from Asheville.
We usually start from the bottom of Black Mountain but rather than hitting trail, you'll hop onto the road and head out to Avery Creek Rd. This gravel road runs next to a gorgeous river and you'll see lots of roadside camping. If you head out during the summer, you'll also see tons of blackberries! Once you get to the horse stables a few miles down the road, you'll start the climb up Clawhammer Rd. The climb is steep at first but soon levels out (somewhat). Make sure to grab a drink of mountain water from the spout on the side of the mountain. There's nothing better than cold mountain water on a ride! You'll ride up for a few miles and eventually come to Buckhorn Gap Trail. This trail is a local favorite and for good reason!
Buckhorn is prime Pisgah singletrack.
The trail is mostly a descent – which you earned! The beginning is tight double track but it soon makes a turn down some awesome rocky singletrack. The lines are there and certainly not too hard but you'll want to be careful if you aren't familiar with riding rocks. Once you get through the rocky descent, you get to some more smooth dirt. It can get a little pedally but it's great fun and you can get in some good small jumps if you feel inclined. The next section is awesome but get ready for wet feet! Follow the signs for the horse crossings and splash through several creek crossings.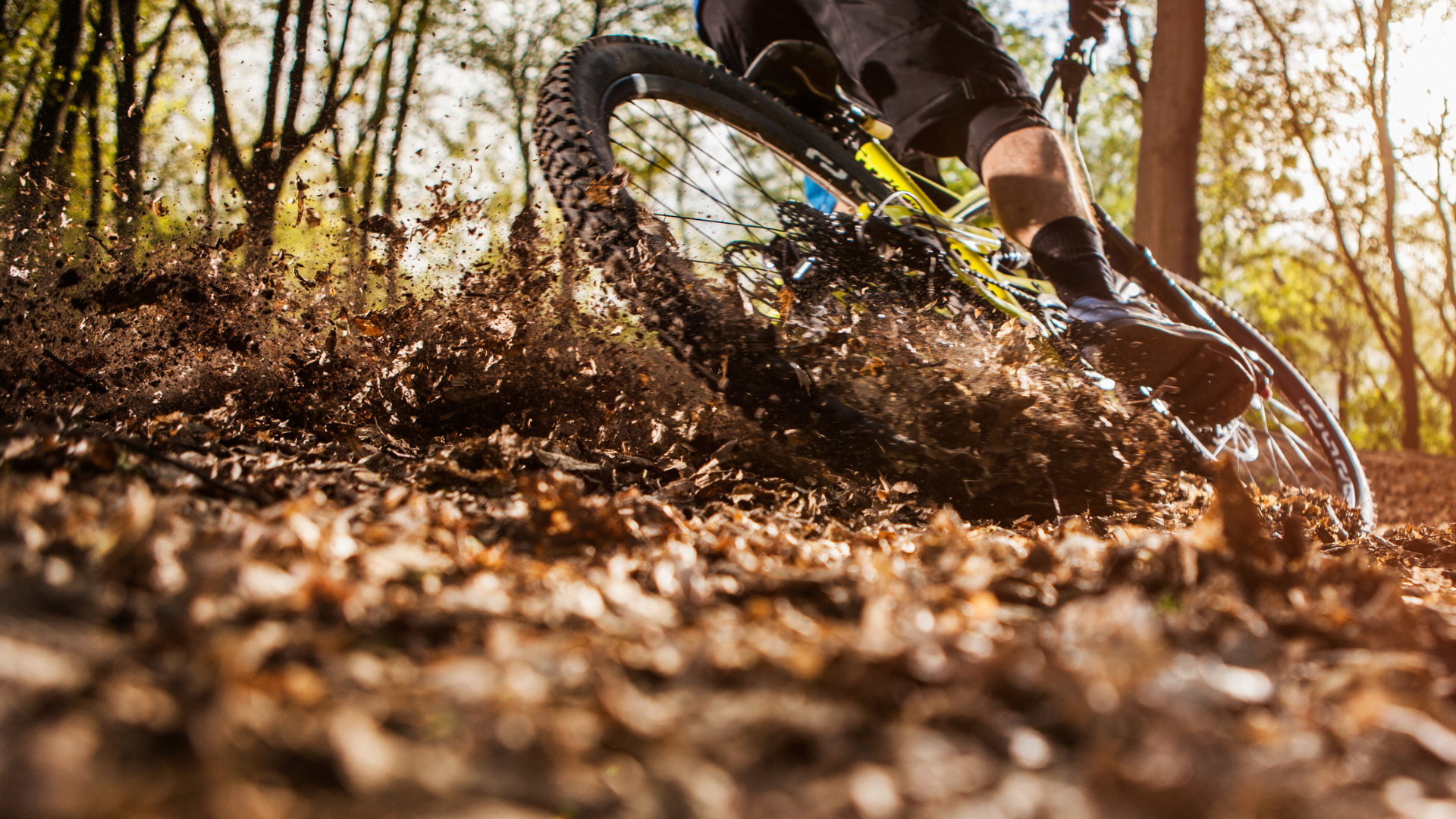 You'll have a little short climb out – nothing too steep – to get back to the road. Take a left and head all the way down the gravel to the road and get back to the car. Of course there are lots of options if you want to add on or start elsewhere but this is our favorite way to introduce people to Pisgah.
One of the reasons we love this trail so much is that there isn't tons of time off the bike. Pisgah rides often involve hike-a-bike and while you can certainly walk sections of this trail it is mostly super fun and totally rideable. It's the perfect introduction to mountain biking in Pisgah!
What do you think? Do you have another favorite? Let us know! If you want more details or are inspired to take an Asheville bike tour, let us know! We'd love to be a part of your cycling vacation!