I
f you're like us, one of the motivational factors to taking on a long ride is getting to eat guilt-free

.

After burning all those calories, eating a pizza in Siena while watching the horses race sounds not just delicious but utterly satisfying. Over the years, we've found a few gems from our favorite tour destinations and we want to share our favorite drool-worthy post-ride grub.
Beer Cheese and Pretzels at Sierra Nevada TAproom
Asheville, NC, USA
Ahhh….carbs. We can guarantee this special pimento beer cheese will not disappoint. The cheese seems as though it's been whipped from ingredients straight from heaven. The pretzels, cooked in their wood fire oven, are amazing by themselves but the combination is pure magic. Paired with a Hazy Little Thing from Sierra's taps and you've got the makings of a perfect post-ride snack. Add the buffalo wings to round it out for a meal.
Pairs well with: Asheville Tours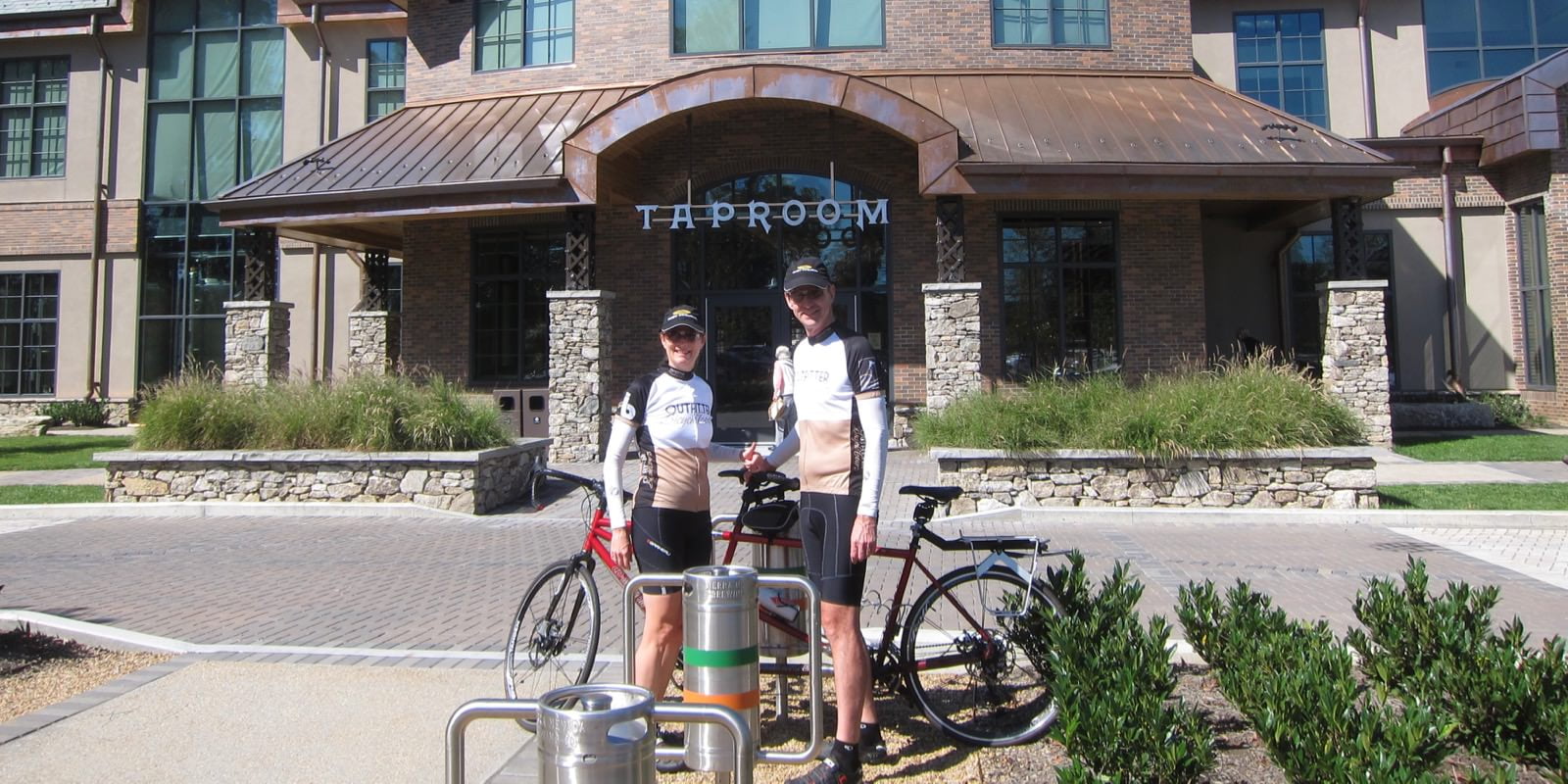 Spinach and Cheese Ciaccino at La Piccola Ciaccineria
Siena, Tuscany, Italy
Have you ever tried ciaccino? No? You are missing out! This stuffed focaccia bread resembles a flat calzone and our absolute favorite can be found just off the the Piazza del Campo in Siena.  Your Tuscany trip isn't complete without stopping at La Piccola Ciaccineria after a ride. What is it about pizza in Italy that makes all your bike tour dreams come true?
Pairs well with: Tuscany Tours
Hazelnut Ice Cream at Léone Artisan Glacier
Vaison la Romaine, Provence, France

 
Some may be surprised that we chose to highlight ice cream in France instead of gelato in Italy but you'll understand when you take a bite of this luscious ice cream at Leone's. It's sinfully good and you'll definitely be left wanting more. Summers in Southern France can be a little on the hot side so this cold treat easily tops our list of favorite post-ride grub.
Pairs well with: Provence Tours
Pretty much anything on the patio at Hotel l'Esplanade
Domme, Dordogne, France
Seriously. Anything. We admit this spot is a little more about the view than the food (although please don't let that take anything away from the food!). This hotel is perched high on cliff overlooking the Dordogne River Valley and the restaurant has an incredibly relaxing patio that will simply take your breath away. The food is truly unforgettable too. We've dined on fish, cheese, chocolate and much more at the hotel and can't wait to go back for more. Luckily, most of our standard Dordogne itineraries include a night at Hotel l'Esplande.
Pairs well with: Dordogne Tours
There are many more incredible spots for tantilizing and sumptous food besides what we listed here. These are an excellent start and are definitely some of our favorite post-ride grub. Whatever your taste is, we're positive you can find some satisfying meal. 
What do you crave after you ride?