Part II: It's Joy's turn! 
Joy is equal parts hilarious, generous, and an awesome bike rider! She and Jamie are both great hosts that only want their guests to have the best. time. ever. And they do! Read up on her answers to our questions below!  

What's the most memorable bike ride you've ever been on? Good or bad.
It's pretty difficult to choose just 1!!!! I've had SO many epic rides! I would say there are several factors that make a memorable ride: the folks you are with, the scenery, the amount of suffering/feeling great, if you can feel your toes/fingers or not due to weather, overcoming crazy stuff (bee stings, crashing, repairs on the road/trail, crossing hairy trails/streams/rivers, animals in the road/trail, and other things that may be TMI;)), first time not getting dropped on a training ride, being a part of a paceline that pushes you for miles, riding to spectate a stage in the TdF, and the après ride beverage/meal!
I have to list the following, simply 'cause they are ALL memorable! I can't choose one over the other, and there are some I didn't even list. I feel like I could write a book! Also, when I say "climbing" we can safely assume descending as well, especially since I only climb to descend;)
The first time I rode solo to Skyline and on Skyline in the Bay Area for 60+ miles I ended up getting hit by a F150 towing a trailer about 15 miles away from home, this was in 2003 – my bike frame took most of the impact and broke in multiple places. I did have my first and only ride in an ambulance that day, and sciatica for the first time in my life. It took over a year to recover from that, and taught me to listen to my body in ways that I had not had to before. I don't really share this info up front, yet it's right up there as a memorable ride. OK, onto the more good memorable rides! 
First time ascending/descending Mt Hamilton in San Jose, CA in the mid 90's: my childhood softball coach loaned me (and ended up gifting me) his Specialized Allez road bike, it was the first real road bike I had ever ridden. I was training for my first triathlon and was planning to ride my mountain bike (my only bike) and he was like, "Oh no, you NEED to ride THIS!" It had these funky aerobars shaped like a huge U and wrapped in bar tape! I suffered that day, and it was awesome. I likely ate a Powerbar and didn't drink enough, yet it hooked me!
The longest ride I've ever done: 2010 Tour of the California Alps (aka Death Ride) – I rode over 135 miles and climbed over 16K feet that day to and from our campsite. It was definitely a cornerstone ride that forced me to dig deeper than I ever have endurance-wise (which was good prep for giving birth the following year!); rides over the GG bridge and into Marin and farther north (road and mtn); tours down the Cali coast on the PCH – so many awesome views, descents, great friends and camaraderie; first time riding my mountain bike in Crested Butte after living there in the winter – Doctor Park, 401, Teocali…simply amazing!; first time climbing Alpe d'Huez in 2004 before the ITT – suffering was compensated by being entertained with the spectators camped out and partying on the side of the road (this was the day before I met Jamie); climbing the Passo Gavia in snow; climbing the Montegrappa in the Veneto; doing a road and mountain ride in 1 day in MOAB (this was when Jamie and I moved back to Cali from St Louis as newlyweds!); road rides during my first trimester in Panama – 10 foot iguana!; riding when more pregnant and more upright in Switzerland; first time summiting the Galibier on my bike (I had driven this climb a dozen times before I had the opportunity to ride it); climbing the Tourmalet in the fog to spectate a TdF stage; Levi's Gran Fondo after giving birth to Cadel under 3 months prior – good friend got stung by a bee and accepted some mysterious yet vouched for anti-inflammatory pill, I had to stop and hand express breast milk on the side of the road, we felt like a circus!; and of course our local rides here in Western NC. What a great question, these are all memorable for me for various reasons, sorry for the lengthy response!
What's been your favorite European trip?
Again, so hard to choose just one! There's the 1 when I met Jamie, that's definitely a fave;)
What is something that we would find surprising about you?
Ooooooh well, that's for folks to find out on a tour!! 
Of all the rides you've been on from California to Provence, what's your favorite route?
It really depends on my fitness level and time of year – LOL! There are several. Rides from my mom's in the South Bay Area up and through redwoods and to the coast are absolutely splendid. Rides from our home here in Asheville are breathtaking with the views of the Blue Ridge Mountains, and rides in FR…aah, that's where I actually feel the most free and safe (likely because of the culture of respect between motorists and cyclists).

Of all the amazing cities, towns and villages you've been to, can you claim a favorite?
Sault, FR for sure. Epic rides, amazing bike shop and best market ever, friends, and lavender fields, can a girl ask for more?!
Beer or wine?
Depends on the day and activity. I've been diving into ciders lately too! I must say that as I get older I have to be mindful of my beer consumption, my body responds differently now in unfavorable ways.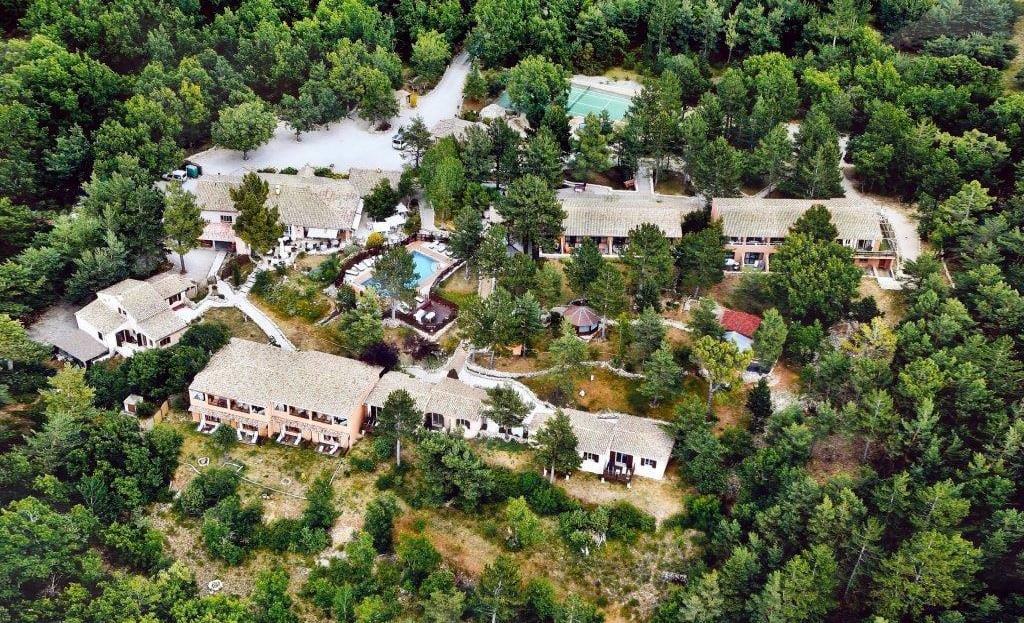 Sunrise or sunset?
Sunset more consistently. We are super fortunate to have a deck where we can enjoy sunsets. It marks the end of a good day for me. I love taking the time to sit and take it all in. We do have some absolutely gorgeous sunrises where we are in Asheville as well. Both sunrise and sunset mark the Angelus hour, a special time for intentions and gratitude.
Favorite summit?
Ventoux! The magic, the view for miles, the wind, the biscuits at the top…
Favorite non-bike activity?
Whatever I'm doing in the moment! I love kundalini and restorative yoga, hot power yoga in the winter is grounding for me, taking baths, gardening, and connecting with good friends. During this pandemic time it's been a real treat to be present with the family with whatever we're doing, whether it's baking, cooking, tending to the chickens, reading, watching movies, playing games, etc.
AirBNB or hotel/B&B?
It really depends on what type of trip/experience you're desiring. I would say AirBNB for us when we want to focus on loved ones we're with, and hotel/B&B for when it's just Jamie and I, and/or as a family we're wanting a more inclusive experience with unfamiliar guests. We focus more on small locally owned B&Bs for our tours.
What do you see for the future of ebikes in cycling tourism?
Ebikes have definitely made cycling more accessible for everyone. They have allowed groups to be more inclusive with routing regardless of fitness level and have brought families together on cycling adventures.
In the US, I would like to see this accessibility of riding trickling into the recreational realm. This will influence community infrastructures, with more access to paths and trails as a health initiative, we can see benefits on all levels. In light of this pandemic and public health, this is a very important discussion to have. More folks riding to parks, work, and businesses opens up a path to less carbon emissions, more intelligent use of resources, and greater well-being. 
What do you see for the future of OBT? New destinations? More varied tours in current destinations?
It's been an interesting year for everyone, especially in the travel and tourism industry. I see more interest in domestic tours (perhaps another beer tour in WNC and CA), and with the new American contenders in the TdF, I see our TdF tours taking off! Personally, I've always wanted to create and host a women's specific tour focused on good food and personal growth. I love how Dick (OBT founder and previous owner) blended his love of mindfulness and travel to offer mindfulness bike tours in France. 
How has cycling helped you through the pandemic?
Cycling has always offered a way to clear my head. So with this pandemic it's been a godsend. I have an outlet to process all the challenging and rollercoaster thoughts and feelings I've had. I have to admit, I haven't been riding as much as I'd like to be (my goal is 3x/wk, I'm at about 1x/wk). When I do get out, I'm WAY better for it!
What excites you the most about travel? About travel by bike?
Travel is a cornerstone of one of my core values: adventure. Even though I honestly haven't thought about this in a year, just thinking about it again makes my eyes open wider. With this pandemic, it's been humbling to redefine both travel and adventure. I love how going anywhere now (even to your local coffee shop) can be an adventure. This is part of the silver lining of this time. What excites me the most about travel is discovering new things about ourselves and our surroundings which force us to grow. I love connecting with loved ones and experiencing the world in familiar and new places.
Traveling by bike increases the experience 10X! I believe we use more of our senses to smell, touch, taste, move through wherever we are (as compared to being in a car or train). I am directionally challenged, yet when I'm on my bike it's a freeing feeling. I don't get lost in ways that freak me out as it does when I get lost in my car. When we are riding, we are burning calories which makes that extra glass of wine guilt-free (so when we get home we're sometimes even more fit than when we left)!
What's the best piece of advice you could offer someone who is interested in a cycling vacation?
It will undoubtedly be one of the best trips of your life! If you're a novice bike traveler, then you're in for a memorable treat! If you've done this before, you know how rewarding and invigorating a cycling vacation can be! Tell us what you're looking for and we'll help you find the best fit destination and routing!