It's no secret that
Asheville
is a top travel destination for 2021.
At least, Fobes, TravelZoo, and Travel+Leisure certainly think so. It is a regular on "must-visit" lists around the world. Our fearless leaders, Jamie and Joy even relocated here with their family. If that alone doesn't tempt you to plan a trip to Asheville, then maybe the fact that Asheville was named a "Top Cycling Destination" by roadbikereview.com will put you over the edge. So naturally, the next question is when are the best times to visit Asheville?
We have a hard time answering this question. One of the main reasons Jamie and Joy (and many others) relocate to Western North Carolina is the presence of four actual seasons. We see a genuine spring with beautiful blooms, an actual hot summer perfect for dipping into a cool river, an honestly cool, colorful fall and a true winter with a few guaranteed snow days. With that being said, there's no bad time to visit Asheville and Western North Carolina. Read on if you still need a little convincing.
Spring in Asheville
Spring in Asheville is gorgeous. The still-cool nights coupled with warm days and blooming vegetation make for an unreal assault on your senses. The new buds provide the perfect backdrop for your bike ride. Whether you want to conquer Mt. Mitchell or shred some dirt in Pisgah National Forest, spring is the perfect time to visit and ride in Asheville! Just remember to pack layers for optimum comfort!

Summer in Asheville
The days are longer, meaning more time for more miles on the bike. The days are hotter, meaning those cold dips in the French Broad or Davidson Rivers are that much more satisfying. Speaking of warmer days, isn't a cold beer all the better on a hot summer afternoon? Don't forget the forests are totally green and the wildflowers are in full force in Western North Carolina! In other words, summer can't be beat as one of the best times to visit Asheville.
Fall in Asheville
The leaves are changing, the nights are cooling down and we're pulling those layers back out. The afternoons are still warm enough that a cold beer hits the spot but the nights are cool enough that sitting by a fire reliving your day on the bike is just about pure heaven. Riding the Elk Mountain Scenic Highway surrounded by brilliant fall colors is worth the trip itself. Fall is easily a favorite time to visit Asheville.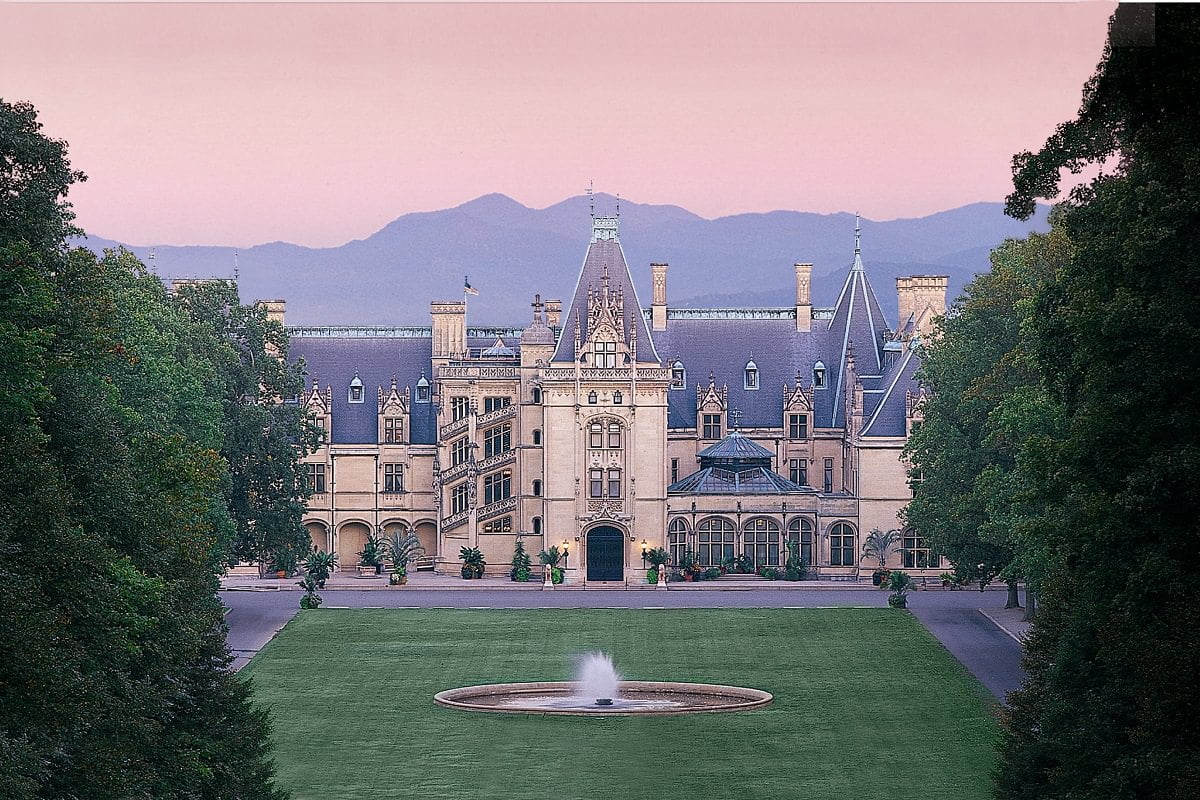 Winter in Asheville
Hate crowds? We understand. Come to see us in winter. While perfectly picturesque in winter, it is true that the tourist crowd is generally a little bit thinner during winter. While we love our winter season, it's true that many days see highs in the 50s and 60s, which is perfectly reasonable for a bike ride. After all, there are no bad days on the bike as long as you have the right gear with you! Besides, you can check in to see the incredible sight of Christmas at Biltmore and enjoy a hot toddy by the fire while review your next day's bike ride!
So, do you see what we mean? It's nearly impossible to determine the best times to visit Asheville. We love all the seasons for their own reasons! It's like asking us to pick our favorite bike!