For many of us, the urge to adventure and explore did not diminish when the coronavirus pandemic took over our world.
We still feel the drive to breath in the fresh air from a bike saddle, to learn about a new culture and to meet the characters that make up the ancient European villages we love so dearly. We have such an amazing community of guests and partners who we know feel the same way. If you're interested in joining us but still have concerns about the coronavirus, we're here to offer you some answers. Read on to learn how we are working to run safe bike tours in a COVID-19 world. 
Q: Who will I be riding with?
A: Only those you choose!
We run private self-guided tours so you won't be in a large group of people traveling from all over the world. This is a great way to manage risk. Stick to your group and social distance when appropriate. Our local concierges are amazing. They will happily do everything they can to assist you on your journey in a safe and considerate manner.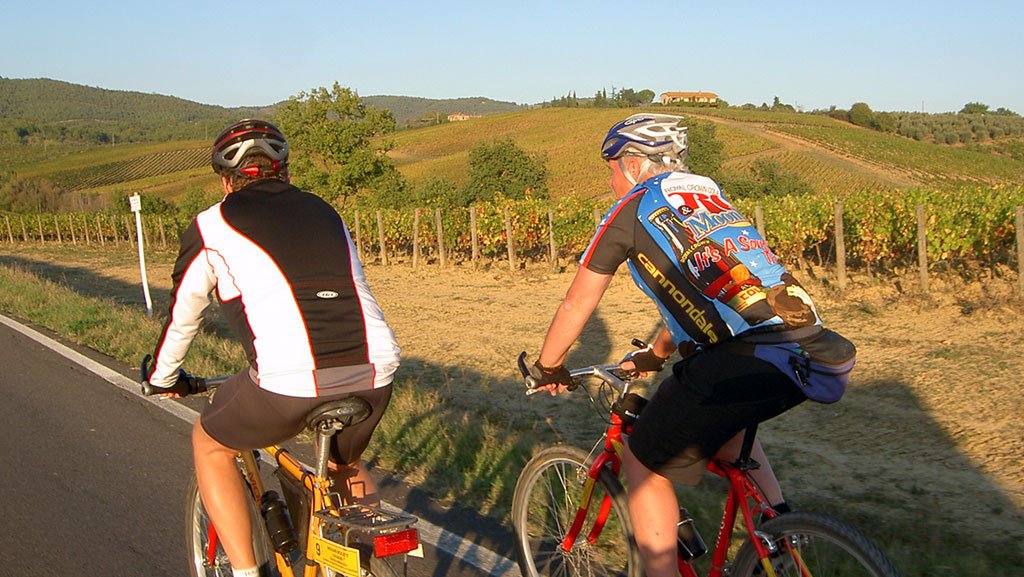 Q: When are your tours?
A: Whenever you choose!
You may start to notice a theme here: it is your choice. You schedule your tour for when you are able and feel safe. Your group doesn't have to stick to our calendar or squeeze in to make inconvenient dates work. It's all up to you. Of course, we're happy to provide guidance on when we believe are good travel times. We've ridden the roads of Europe during literally every season and are happy to work with you to determine a good time.
Q: Do we have to social distance while riding?
A: If it makes you feel more comfortable.


There was an article shared during the height of the staty-at-home orders in American that essentially said you could contract COVID-19 even when exercising outdoors. This sparked lots of dialogue about whether running and cycling was actually safe. It has been widely accepted that while contracting the disease is possible, it is incredibly unlikely. The vast majority of infections have come from indoor gatherings that included an infected person. We've determined that if we know and trust who we are riding with, then we feel significantly safer but we should also acknowledge that nothing is foolproof. Ultimately, this is your vacation and whether or not you feel safe is totally up to you! We want to support you and will happily answer all of your questions but you will have to decide for yourself.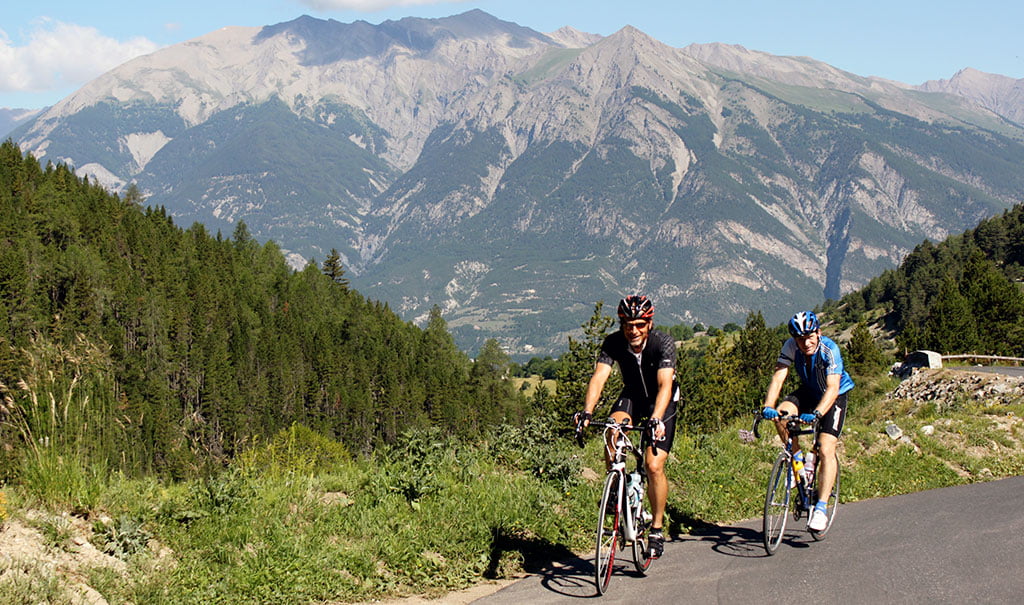 Q: As the owners of Outfitter Bike Tours, will we be traveling abroad this year?
A: Yes, unless we are blocked from international travel due to safety concerns or government regulations.
We're very excited to return to the rescheduled Tour de France in September but are planning to take some extra precautions. This is an ever changing situation so we're trying to be as smart as possible about our actions, and change our plans as necessary. We will wear masks on the plane, we'll refrain from shaking hands with some of our long-time partners and we'll stick to social distance measures as much as possible. It won't feel normal but we believe it's necessary for us and it's the responsible thing to do for our community. Our local community and our European community.  
These are some of the questions we've received and we hope they clear up some of the things you may be feeling. Please don't hesitate to reach out to talk to us. We want to make sure you have an unforgettable (in a good way) cycling vacation but we really want to make sure that it is as enjoyable and relaxing as possible. To us, that Provencal air is hard to beat when it comes to mental health and we'll do everything we can to help you get there!