One of our favorite corners of Provence and the Rhone Valley – and there are many – is Vaison la Romaine.
This small town lies in the shadow of Mont Ventoux or the Giant of Provence and is an overnight stop on most of our Provence tours. The ancient Roman town is chock-full of history, art, delicious eateries and our favorite – miles of breathtaking road to ride our bikes on. We've narrowed down our top 5 sights in Vaison-la-Romaine that you should definitely make time to visit while in the area.
1.
The Roman Bridge
 Dating from the 1st Century AD
One of our favorite sights in Vaison-la-Romaine is an ancient Roman Bridge. This beautiful bridge is certainly sturdy! It's survived serious flooding events that have washed out more recent bridges built in the area. It crosses the river Ouvèze and consists of a large beautiful arch. It's hard to imagine building it without all the conveniences of modern-day tools!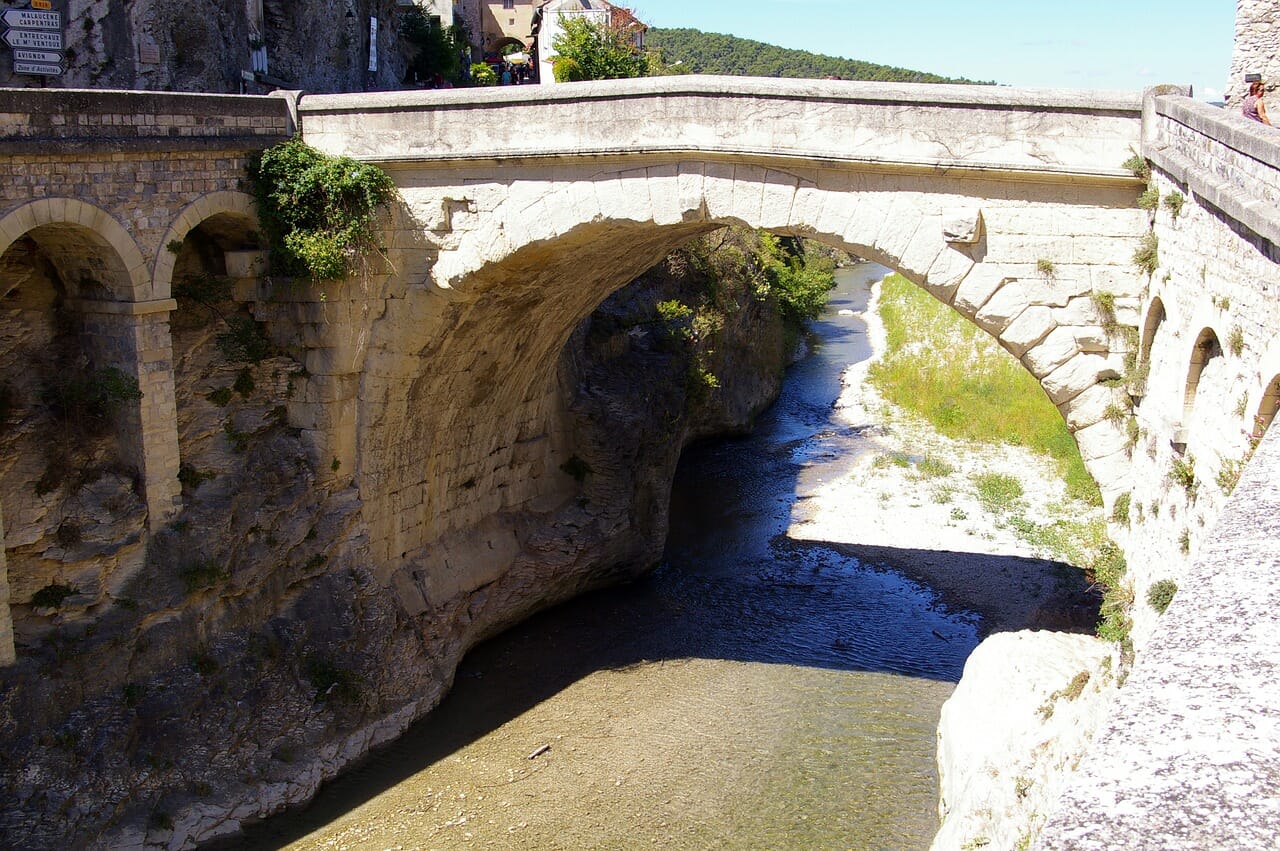 2.
The Medieval City
History and architecture to appeal to everyone
If you cross the Roman Bridge and walk up the hill away from the modern town, you'll be in the medieval city. Situated up high to see approaching attacks, you'll find an ancient clock tower, beautiful church, squares with flowing fountains and stone arches all made with unbelievable craftsmanship. You'll have to work to get there as it's a bit of an uphill walk but you'll be rewarded with a breathtaking panorama of the surrounding countryside. The landscape is beautifully dotted with vineyards and olive groves.
3.
TUesday Morning Market
Sights, smells and tastes not to be missed.
Largely regarded as one of the most spectacular markets in the region, the Tuesday morning market is lined with stalls of local foods, meats, cheeses, clothes and artisan gifts. The market dates back to 1483, although it took place in the old city back then. Nowadays, it draws tourists and French citizens from miles around. 
4.
The Roman Ruins
Ancient life among a modern town 
Down in the modern city, you'll find the biggest archaeological dig in France in the Roman ruins. The sites of Puymin and Villasse sit nestled among the cafes and shops. The ruins themselves house vivid reminders of what life was like from the 2nd to the 5th centuries BC, when the Romans occupied modern-day Provence. You can wander the trails to the Roman Theater, which is worth the trip in itself. The theater was unearthed in 1912 and fascinatingly holds 7,000 people!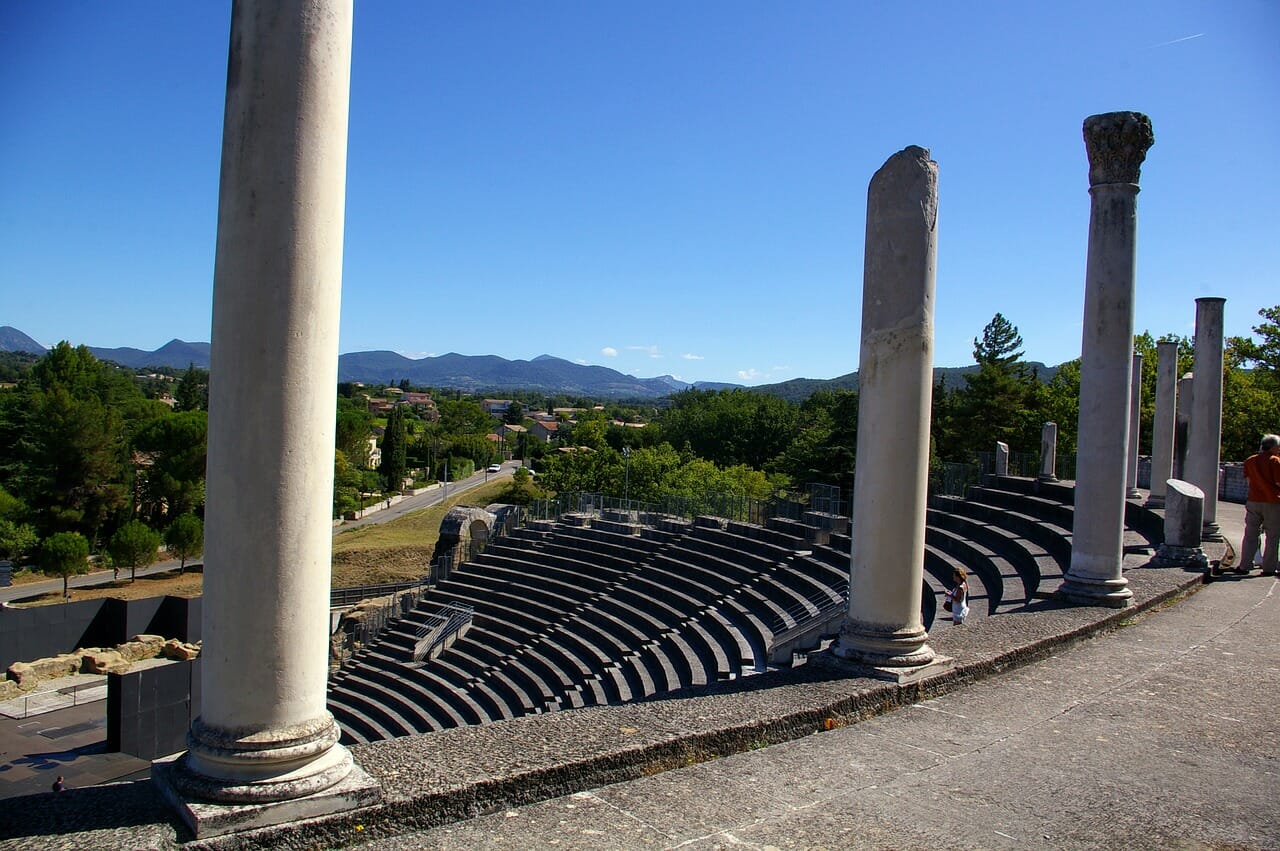 5.
The Vaison-la-Romaine Lifestyle
Is this cheating?
We had to at least mention the arts, shopping and dining. It's not exactly one thing to see but it is certainly something to experience. While some of the main attractions are ancient history (literally), the town is full of life and has much to offer. One of our favorite stops is Bistro du'O. It's a mouth-watering restaurant that oozes French culture. The food is divine, the setting is unforgettable and it's a truly special stop during your trip. We do recommend advance reservations if you're considering this regional gem. There are countless galleries and museums to meander through also.
All in all, Vaison-la-Romaine is a wonderful town to experience during your Provence tour. The Roman history and modern town meet to make an amazingly wonderful community. We hope you enjoy and let us know what your favorite part was!