The Outfitter Bicycle Tours jersey has a total of 3 logos in addition to our own logo. Would you like to know what they mean? Read on!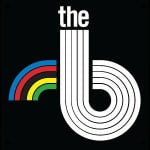 The Bicycle Outfitter (TBO): This logo is on the right shoulder and right jersey pocket. Two different logos, but from the same bike shop in Los Altos, California. TBO was started in 1978 (formerly known as Wheeler Dealers), but owned by Dick and Marilyn Powell since 1976. In 2004, they sold the shop to Neal and Bud Hoffacker, who are also the owners of Palo Alto Bicycles.
I started working at The Bicycle Outfitter in 1995 and continued to work at the shop off-and-on throughout 2005. Many genuine and passionate people have worked and played in that shop. As you may know, Dick and Marilyn also started Outfitter Bicycle Tours. It is with great honor that we have a relationship with TBO. We enjoy doing presentations at the shop and share information about Outfitter Bicycle Tours at shop events like community bike rides and movie nights.

Velo Vino and the Clif Family Winery: Did you know that the owners and founders of Clif Bar also have a wine tasting room in Napa? The owners of Clif and Clif Family Winery, Gary and Kit, are the salt of the earth. Not only do they make yummy energy bars and have admirable business practices, but they also make fantastic wines!
Velo Vino is Clif Family Winery's tasting room. Velo Vino also has a wine club! You can go for rides with Clif sponsored athletes, draft off of Gary or Kit's wheel;), eat amazing food at the farm during events, and meet awesome people through the wine club. We discovered Velo Vino during a trip to St. Helena in 2011 after we returned from Europe. The space is homey and friendly and there is a ton of eye candy from Gary's bike adventures. I don't need to say where the logo is on our jersey, as it may be the only logo on the jersey that you recognize!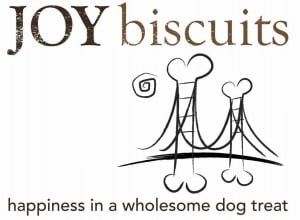 JOY biscuits: JOY biscuits is what happens when you adopt a dog and can't find a worthy enough treat to give them. I started baking treats in 2009 for our then retired racer, Champ (named after Champion in Les Triplettes de Belleville). Friends and family encouraged me to sell them. I experimented with ingredients and created recipies and a logo I like to call the "Golden Bone Bridge." This logo fills the left jersey pocket space.
Each JOY biscuit flavor targets an aspect of dog health with proprietary hand-selected ingredients. Our Sunflower, Peanut Butter, & Flax biscuits are for a healthy skin and coat. The sunflower seed meal contains omega-6 fatty acids, specifically linoleic acid (LA). LA optimizes water permeability in the skin, thus being a great treatment for dry, dull, and brittle skin and coats.
For a few years I supplied a few boutique shops in the city. Then we had our daughter. Now I bake a couple times a year for friends and family and for benefit events. Eventually, I want JOY biscuits to be THE San Francisco Dog Treat! Watch for a quarterly JOY biscuit dog treat club where you receive dog treats in the mail for your BFF (best furry friend)!
One of our purposes is to increase awareness of therapy and service dog programs. You can read more about JOY biscuits on our blog! Please visit our website and like us on Facebook!
Outfitter Bicycle Tours: When Jamie and I took over Outfitter Bicycle Tours, we knew that one of our first tasks was to give the company more of a brand presence. We also wanted to incorporate some stylized version of the font that the Powells used when they started OBT.
We used a friend of a friend, Andy, at Tin Can Studios to help us with the design. The way he worked with us to blend a classic and timeless look, OBT's offerings, and our values in a logo was fun and spot on! We loved (and still do) what he came up with and we've been working with him for a number of projects since. You will find our very own Outfitter Bicycle Tours logo on the center jersey pocket and left sleeve.
And now you know the stories behind our jersey logos! If you'd like to order a jersey or any OBT schwag check out: http://outfittertours.bigcartel.com/