Looking for a guided and fully immersed experience in Burgundy? If so, then we have the tour for you. From Dijon you will head off to explore the 2 renowned wine production areas: Cote de Beaune and Cote de Nuits. Following the vineyard route of Grand Crus, you will discover charming wine-making villages: Gevrey, Chambertin, Vougeot, Pommard, Meursault, and many more. We will show you some of the winemaker's secrets and the delightful tastes they create. The lauded natural beauty and romantic scenes of Burgundy have not been overstated. What better combination for a romantic getaway or family vacation? Come and discover Burgundy for yourself with our guided 5-night bicycle tour!
See full itinerary below. Or please CLICK HERE to learn more about our Burgundy bike tours.
Dates: Pick any Sunday from April to October as your Day 1 (from itinerary below).
Length: 6 days, 5 nights
Service: Fully Supported Guided Tour
Type of riding: Rolling to flat terrain.
Bikes suggested: Road bikes or hybrids
Average daily riding: 45km
Start city: Dijon
Finish city: Chalon sur Saône
Suggested transport: Train/TGV from anywhere.
We work with only local guides, cooperating with those that have a love for cycling, and a desire to show guests the beauty of the land they call home. On our guided tours we do not bring in guides from other destination to work with you. Having the local perspective only enhances your experience, providing insider knowledge and opportunities that only a local resident can offer. From greeting guests when they arrive, to personally handling luggage transfers, to curating excursions, to problem-solving (e.g., flat tires and other unforeseen issues) our concierges assist guests daily. They also set you up on your rental bikes, and help you throughout yur tour.
We generally target 3, 4, and 5-star hotels, which we hand select to maximize comfort while minimizing cost. The star rating is using a French rating system, which has proven to be the standard around the world. Therefore we use the same standards in France and beyond. Over the years we have developed relationships with many amazing 3, 4 and, 5-star properties that distinguish themselves as providing much more than their rating suggests. We have loved getting to know these hotels and sharing them with our guests. For tour groups wishing to upgrade their accommodations, we can provide custom pricing for four and five-star hotels, pending availability. Below are an example of some of our favorite hotels in the region that we target using on our tours, pending availability.
| | | |
| --- | --- | --- |
| Location | Hotel | Photo |
| Dijon | Hotel La Cloche **** | |
| Beaune | Hostellerie le Cèdre in Beaune ***** | |
| Chalon sur Saone | Hotel le St Georges *** | |
All bikes come with helmet, repair kit, pump (or CO2 cartridges), lock, and water bottles. During the registration process, you will be asked for sizing specifics to ensure we have the correct sized bike waiting for you. We can supply a number of styles of pedals – please ask if you don't see the pedal type you're looking for on the registration form.
Road Bikes: Our rental road bikes are a racing style with drop handlebars.
Type – Road Bikes
Sizes – XS, S, M, ML, L,and XL
Components – Mixture of Shimano 105 and Ultegra with either triple or compact double cranksets.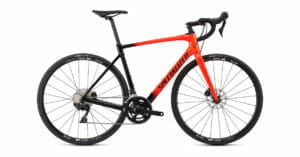 Hybrid Bikes: Our rental hybrid bikes are a relaxed style with flat handlebars.
Type – Aluminum Hybrid Bikes
Sizes – XS, S, M, L, and XL
Components – Mixture of Shimano road and mountain components with either triple cranksets.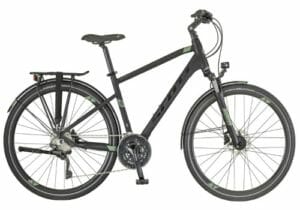 eBikes: These semi-powered bikes allow for nonriders to share the experience with their friends and family who are stronger cyclists.
Type – Electric assist eBikes
Sizes – S, M & L
Components – Mixture of Shimano Acera and Deore.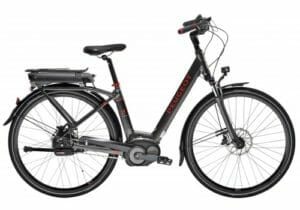 WHAT IS INCLUDED:
All hotel accommodations – mostly 4-star.
An OBT cycling jersey!
Detailed route notes, maps, and tourist information.
Luggage transfers from hotel to hotel.
Meals as explained in the tour itinerary pages. 4 lunches (drinks excluded), 3 dinners (drinks excluded), 3 visits and wine tastings at local wineries.
Full support from a local guide!
WHAT IS NOT INCLUDED:
Transportation to start location and from finish location.
Bikes, but we have rental bikes available.
Travel and Health Insurance.
Admission to sightseeing venues, unless explicitly mentioned as included.
Tour Cost Per Person:
Double Occupancy: US$3,445
Single Occupancy: US$4,695 (for single room occupancy on multiple person tours)
Solo Tour: Please contact us
Bike Rental Per Person:
Road Bike: US$250
Hybrid: US$180
What's Next? Registering for your tour!
Questions: First, please feel free to ask us any questions about the tour. We are happy to help clarify any details.
Registration: Once you are ready to register please go to https://outfittertours.com/registration/ and complete the registration form. EACH tour participant will need to complete the form. At the end of the registration for you will be asked for a US$800 deposit. You can pay the deposit by bank check, wire, or credit card. Once we have all registrations we will secure all of the details of your tour – hotels, bikes, etc.
Final Payment: 60 days prior to your tour we will invoice you for the balance of the tour.
Tour Packet Delivery: Once the balance is paid and approximately 30 days before your tour we will send you a complete tour packet containing all details of your tour – accommodation information, detailed routing, a suggested packing list, maps, tourist guide, and much much more!
For more information on our Terms & Conditions please CLICK HERE.
Daily Itinerary:
Day 1: Arrival in Dijon – Sunday
Arrive in Dijon and find your hotel situated in the heart of the city. You will meet with your guide, be given an overview of the tour, and be fit to your bicycles. Dijon is a vibrant, walkable city with a wealth of great shops, restaurants and bars and a really welcoming vibe to it. There are many museums, churches, and traditional buildings to discover including the Palais des Ducs and the church of Notre Dame. We suggest you follow the 'Owl's Trail' which highlights 22 key points of interest in the city. Legend has it that if you want some good luck you need to find the tiny stone sculpture of the owl at the Notre Dame church – touch it with your left hand and make a wish! Dinner is on your own this evening. There are many fine eating establishments to discover dinner in Dijon.
Day 2: Loop Ride Around Dijon – 40km – Monday
Enjoy breakfast and meet with your guide. Your ride today will take you out into the countryside around Dijon. Absorb the peaceful environment and sites, including the Burgundy canal. Return to Dijon. Dinner is included tonight.
Day 3: Dijon, through Cote de Nuits vineyards, and to Beaune – 40 to 50km – Tuesday
Pedal out of Dijon behind, you navigate out of the city and cycle into the countryside into the north end of the Route de Grands Crus. Roll through Gevrey Chambertin, the largest appellation in Côte de Nuits, Pinot Noir country, and where you find some of France's most famous wines. These include Vosne-Romanée, Fixin, Chambertin-Clos-de-Bèze, Flagey-Echézeaux, Vougeot, Richebourg. Cycle on through the wine regions of Morey Saint Denis, Chambolle-Musigny and Vougeot with vineyards all along the way, offering breathtaking scenery and crisp, fresh air. You continue through the highlands further and enter the walled city of Beaune. Your hotel is perfectly situated near the center of town. Dinner is on your own this evening.
Day 4: Loop ride south from Beaune – Cote de Beaune vineyards – 40 to 50km – Wednesday
Today's ride will take you through the famous vineyards of Pommard, Volnay… the kingdom of Burgundy Red wines. The entire ride is nice and flat then curves back in towards the famous vineyards of Meursault and Puligny-Montrachet. These charming villages make the best white Chardonnay wines in the world. Back to Beaune in the afternoon. A gourmet dinner is included tonight.
Day 5: Beaune to Chalon sur Saône – Cote Chalonnaise vineyards – 40 to 50km – Thursday
Meeting with your guide after breakfast and depart for your final bike ride of the tour. You enter another vineyard region today and visit the spectacular vineyards of Cote Chalonnaise. And you enjoy leisurely pedal along the Canal du Centre from Santenay to Chalon sur
Saone. Dinner included tonight. Overnight stay in a 4* hotel.
Day 6: Chalon sur Saône Departure – Friday
After breakfast, take a short transfer to the local train station for your departure to your next destination.