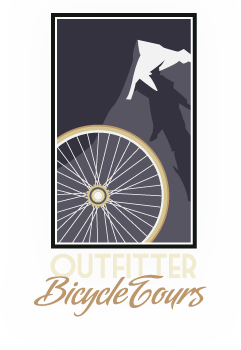 Mountain Bike Tours – North Carolina
Get to know some of the most amazing mountain bike trails in North America with our North Carolina Mountain Bike Tours.  These guided mountain bike tours near Asheville are designed to give you the opportunity to ride at your own pace and technical ability. Ride with family along gentle trails or down technical descents with riding buddies. Plus have the opportunity to do other activities such as canyoneering, climbing, hiking, rafting, and brewery tours.
Our guided mountain bike tours are unique in that you can determine the difficulty of terrain you want to try.  Plus you get to determine the dates of your tour. This is perfect for a family vacation. We are have experienced local guides for the riding, and we take care of the rest – hotel, breakfast, lunch, bike rentals, and much more.
In addition, work with us and experience more on your vacation: canyoneering, climbing, hiking, rafting, and brewery tours are all available! Contact us for more information and pricing.
Please feel free to request customizations with the blend of biking and other available activities.
You will be staying in Brevard, a beautiful small town in western North Carolina 15 miles from the Asheville airport.  We pick you up at the airport, take you to your hotel or B&B (your option), and set you up on your bikes.  From there you meet with the guides and formulate where and how you want to ride.  There are three fantastic mountain biking areas nearby – Pisgah National Forest, Dupont State Forest, and Tsali Recreation Area.   The guides know the areas like the back of their hands, so they will show you the best stuff.  The guides will be with you for the entire tour, leading you every step of the way to ensure you have the best time.  See a sample itinerary below.
Want to find out more about our North Carolina Mountain Bike Tours?  Have specific questions?  Please fill out this form and we will get in touch with you shortly.
Fly into Asheville (AVL) and stay in Brevard between two of the United State's most exciting mountain bike destinations: Pisgah National Forest and Dupont State Park:
Sample Itinerary
Day 1:  Arrive in Asheville
Fly into the Asheville Airport (AVL), where we will pick you up and take you to your hotel.  Time permitting, we may fit you for your bike today—otherwise, you will be fit tomorrow morning.  Rest up for your adventure!
Day 2:  Ride!
Your first ride will likely be in DuPont State Forest, so named for the former owners, the DuPont Corporation.  It has since been sold to the state of North Carolina and turned into a beautiful 10,000 acre multi-use park.  It is here that you will test your legs and knock the travel-cobwebs out of your body with nearly 100 miles of trails to explore!  Diverse terrain and a wide variety of trail difficulty can be found in this park.
Day 3:  Ride!
Head back to DuPont or venture into Pisgah National Forest.  You make the decision with the guides.  Pisgah is the home of the Pisgah Mountain Bike Stage Race, which is the only mountain bike stage race on the east coast of the United States.  You'll find out why it is such an amazing race when you enjoy these trails.
Day 4:  Ride!
Pisgah and DuPont remain yours to explore, with hundreds of miles of trails that you have not yet explored.  Or, master a technical bit of a trail you already rode but didn't master in the days before.  Our guides will help you develop a plan and follow your lead.
Day 5:  Ride!
Same as the day before!  This is your tour to enjoy.  We are available to take you to the trails you are craving.  Make the most of it!  This is your last day on the bike.
Day 6:  Departure
We will transport you back to the Asheville airport , or you can extend your stay.
Join us on one of our North Carolina Mountain Bike Tours!
Additional Details:
All breakfasts and lunches are provided.  You will be on your own for dinner.  We will provide you a list of our favorite restaurants in downtown Brevard, which are all a short walk away from either the hotel or B&B.
Minimum of 2 people per tour.  4+ is best.  Ask about group (4 or more people) discounts.
We have access to multi-room rental cottages if your group is interested in staying in one home-like environment.  Cottages are also within walking distance of downtown Brevard.
Bike rentals: Hardtail rentals are include in the price!  Full suspension is extra $50 per person per day.
Want to see more about what you can enjoy on your tour?  See the article and video below:
Summary
Event
​
North Carolina Mountain Bike Tours
Location
​
Outfitter Bicycle Tours

,

Asheville

,

North Carolina
Starting on
Ending on
Sample Itinerary Details:
Dates:
You name the dates!
Length:
5 nights/6 days
Type of riding:
Offroad from easy to very technical.
Average daily riding:
Adjusted to your preference.
Location:
Asheville/Brevard, North Carolina, USA
Suggested transport:
Fly into and out of Asheville (AVL).
Bike inclusion & rental:
29er hardtails included in the price. Full suspension $50 per day per person.
Meal inclusions:
Breakfasts and lunches. Dinners are on your own in town.
Other Activities:
Canyoneering, climbing, hiking, and rafting. A 3 hour brewery tour is $35 per person.
Cost for 2:
Double B&B: US$2,195 per person; Double Hotel: US$1,795 per person
Cost for 3 or more:
Heavy discounts available.
Please contact us.