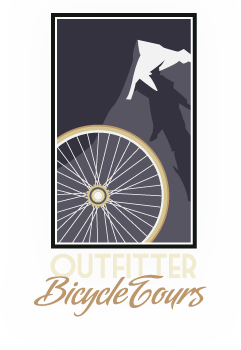 One size doesn't fit all when it comes to bicycle vacations—that's why we offer something for everyone. Whether you seek a climbing adventure that takes you up challenging peaks or a relaxed ride through idyllic landscapes, we have a cycling tour for you.
Self Guided or Climbing Adventure options let individuals, couples, or groups large or small enjoy one of our expertly-curated tours at their own leisure. Self-guided tour guests chose their own departure dates and are free to modify any of our recommended routes with custom options.
Several of our routes merit the leadership of an experienced guide. For guests wishing to ride the Tour de France route, enjoy pedaling and eating through Provence, or imbibing the best craft beer in the mountains of Western North Carolina, Guided Tours are available for the 2015 season. read more

With tours through the most iconic regions of France, Italy and the U.S., our bicycle tour destinations have it all; celebrated cycling routes, world-class cuisine, and rich history can all be found on Outfitter Bicycle Tours cycling vacations.
Are you a Francophile? Enjoy a relaxed bicycle tour through Provence, Burgundy, or the Dordogne. Feeling romantic?  Try a tour of Tuscany or a gentle riding adventure through Napa, Sonoma and the California coast.
Looking for a more aggressive climbing adventure?  We have tours through the French Alps, the Pyrenees, or follow the 2015 Tour de France.
Enjoy our other 2015 guided tours such as the Taste of Provence in June & July.  Or, for a rugged mountain biking adventure, try our guided rides in North Carolina. Also in October 2015 we are offering our annual Craft Beer tour in Asheville, North Carolina. read more
What Our Guests Say...
"The support was incredible – so nice to have a car on the route for water, and so we did not have to lug gear for weather changes. With all the elevation, this was comforting. Exceptional mechanical support. We did not expect this kind of on-road support!"
Featured Tours
Featured

Do you dream about spending a week in Provence?  Our 7-night is designed for riders who want to explore at their leisure without attempting the 1,912 meter "Giant of Provence", Mont Ventoux.  This tour builds in entire days of rest and relaxation, creating ample space to relax and enjoy.  There is no more romantic a place in France as there is in Provence.   Oceans of sunflowers and acres of lavender alone make it unforgettable.  The food is world renowned, and don't forget about the wine. read more

Featured

If you have five or six days to discover Italy, we have the Tuscany bicycle tour for you.  Even with less than a week to spare, you will find yourself cycling along some of the most scenic roads in the world, sipping cappuccino in the mornings, sampling fine Chianti in the afternoon, and savoring sumptuous regional foods by night.  The lauded natural beauty and romantic scenes of Tuscany have not been overstated.  What better combination for a romantic getaway or family vacation?  Come and discover Tuscany for yourself with our 6-night bicycle vacation! read more

Featured

Looking to join the excitement in France this July?!  You've found the right place. Join us for one of our Tour de France Tours 2015.

2015 will be OBT's 15th year of leading Tour de France vacations. Come join us for another year of amazing riding and racing! We welcome riders of all levels, and even non-riders. Past guests include TdF fans from Australia, Canada, Mexico, United States, and other countries. read more
We are very pleased to be rolling out a fleet of Garmin Edge Touring GPS units for our 2015 touring season.  We will be using them on most self guided tours in Tuscany, Provence, and Asheville with the idea of expanding their use to other destinations in the future. read more

Since my first visit to Le Tour de France in 2000, I have become a passionate follower with many memorable encounters over the years. After my first three visits with organized groups including two with Outfitter Bicycle Tours, I embarked on independent journeys in search of the uncommon and/or situations where no tour operator would go. In the midst of those journeys I have been fortunate to experience the race staying at the same hotels as teams, race officials, media, caravan crews, retired pros, and technical staff. read more

As OBT grows and we expand into new destinations, we are always eager to hear feedback from our early guests. Burgundy was our big addition in 2014. Below is the feedback we received from Bill & Terry Krivan, some of our "repeat offenders". This Burgundy tour was their third tour with OBT, and they always make the most of their touring experience. (Note the cooking class they added!) Thank you Bill & Terry! read more