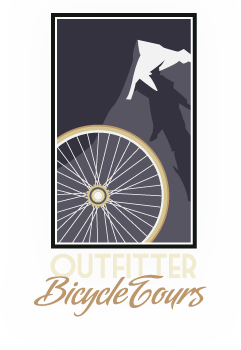 One size doesn't fit all when it comes to bicycle vacations—that's why we offer something for everyone. Whether you seek a climbing adventure that takes you up challenging peaks or a relaxed ride through idyllic landscapes, we have a cycling tour for you.
Our Self Guided tours let individuals, couples, or groups large or small enjoy one of our expertly-curated tours at their own leisure. Self guided tour guests chose their own departure dates and are free to modify any of our recommended routes with custom options. From leisurely tours through vineyards to aggressive adventures in the high mountains, we can satisfy any cyclist craving.
Several of our routes merit the leadership of experienced guides. For guests wishing to ride the Tour de France route, cross high mountain routes on a point-to-point tour, or imbibing the best craft beer & touring breweries, Guided Tours are available for the 2016 season. read more

With tours through the most iconic regions of France, Italy and the U.S., our bicycle tour destinations have it all; celebrated cycling routes, world-class cuisine, and rich history can all be found on Outfitter Bicycle Tours cycling vacations.
Are you a Francophile? Enjoy a relaxed bicycle tour through Provence, Burgundy, or the Dordogne. Feeling romantic?  Try a tour of Tuscany or a gentle riding adventure through Napa, Sonoma and the California Wine Country. Or ride the Blue Ridge in Asheville, North Carolina.
Looking for a more aggressive adventure?  We have tours through the French Pyrenees, up Ventoux in Provence, into the high Alps, or follow the 2016 Tour de France.
Enjoy our guided tours such as our annual Craft Beer tour, or follow the 2016 Tour de France.  Or, for a rugged mountain biking adventure, try our guided rides in North Carolina.  read more
What Our Guests Say...
"We thoroughly enjoyed every aspect of this tour – well thought out bike routes, very good hotel accommodations (nice, clean rooms and substantial breakfasts), and excellent choice of breweries and brewery restaurants (including brewery tours when available). It was obvious that a great deal of attention to detail had been given to this tour and customer service and client satisfaction was of utmost importance to OBT. We will definitely take an… Read more
Featured Tours
Featured

Do you dream about spending a week in Provence?  Our 7-night is designed for riders who want to explore at their leisure without attempting the 1,912 meter "Giant of Provence", Mont Ventoux.  This tour builds in entire days of rest and relaxation, creating ample space to relax and enjoy.  There is no more romantic a place in France as there is in Provence.   Oceans of sunflowers and acres of lavender alone make it unforgettable.  The food is world renowned, and don't forget about the wine. read more

Featured

If you have five or six days to discover Italy, we have the Tuscany bicycle tour for you.  Even with less than a week to spare, you will find yourself cycling along some of the most scenic roads in the world, sipping cappuccino in the mornings, sampling fine Chianti in the afternoon, and savoring sumptuous regional foods by night.  The lauded natural beauty and romantic scenes of Tuscany have not been overstated.  What better combination for a romantic getaway or family vacation?  Come and discover Tuscany for yourself with our 6-night bicycle vacation! read more

Featured

Looking to join the excitement in France this July?!  You've found the right place. Join us on our Tour de France Tour in 2016.

2016 will be OBT's 16th year of leading Tour de France vacations. Come join us for another year of amazing riding and racing! We welcome riders of all levels, and even non-riders. Past guests include TdF fans from Australia, Canada, Mexico, United States, and other countries. read more
You've been looking forward to your bike tour to Europe all year, you've put in all the training miles, and are starting to get your packing list together.  The one area of bike tours that can give people the most anxiety is getting your bike safely to your overseas destination in one piece. Here we outline several different methods and tips on how to pack your bike for air travel. read more

Packing for vacation can often be stressful. Packing for a week-long cycling tour can seem downright daunting. A thorough cycling tour packing list can ease the stress of packing, and also ensure that you're prepared for a variety of situations during your bike trip. read more

Chianti bike tours are the highlight of cycling trip to Italy.  More than just a destination, Chianti is a cyclist's paradise. If you daydream about bike tours on smooth quiet roads over rolling hills and relaxing afterwards with long wine-soaked dinners, Chianti is your answer. read more