A Cycling Tour of the Gorgeous Pacific Coast
With more than 900 wineries and dozens of craft breweries between them, Napa Valley and Sonoma County have secured reputations as giants on the worldwide stage of imbibing. Celebrated restaurants saturate the region (the Napa Valley town of Yountville alone is home to more Michelin stars in a single mile radius than any other place in the world), making for a culinary experience that is world class, and the riding is just as amazing. This is just the beginning of why we love our Northern California wine country bike tours.
With California's fantastic weather, quiet country lanes, and roads that are perfect for riding, you will come to understand why the Tour of California pro bike race comes to this cyclist's paradise nearly every year. Our tours will find you riding alongside fertile vineyards, into thousand-year-old redwood forests, and along the ruggedly beautiful Pacific coast before returning to the vibrant city of San Francisco.
Private Bike Tours
Our private, custom bike tours provide highly personalized experiences.
Fit Your Needs
Low-hassle customizable tours that are created to fit each guest's interests, and needs!
We're on your schedule
You name the dates and we curate your private tour.
Concierge Level Service
Ride in confidence with the support of a local dedicated concierge/guide.
Inclusions
Included in your tour are all luggage transfers, a guide, jerseys, comprehensive routing instructions including maps, and much more.
Bicycle Rentals
High-quality rental bikes available – road, hybrid and eBike.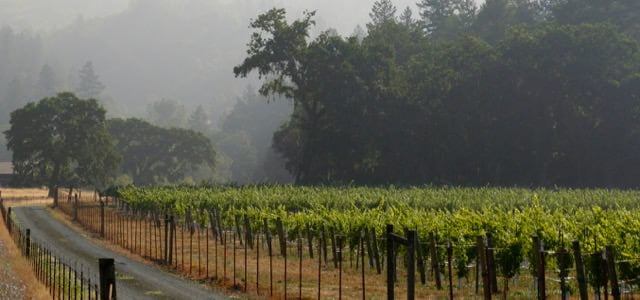 Browse our most popular itineraries, visiting the most desirable sites in the region.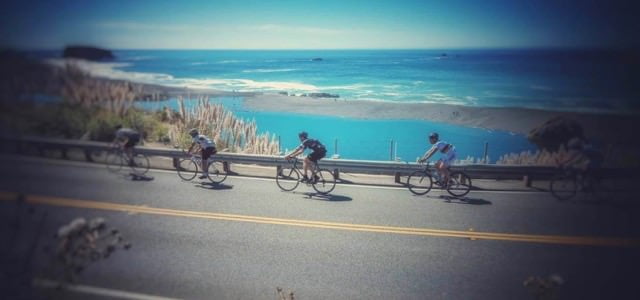 If you prefer to have a special tour a different from our standard itineraries, request a custom tour.
While in Wine Country…
Beyond sending you to the best tasting rooms, we can guide you to a large handful of wineries & breweries that serve as idyllic venues for picnic lunches. We look forward to showing you our favorite hotels, B&Bs, and farm-to-table restaurants. Whether you want an easy, relaxing tour focused on wine tasting or a challenging cycling experience, we have options to fit your preference.
Please note that we only offer guided tours in California Wine Country.
What is included?
We take care of everything except pedaling the bike….except for eBikes. The eBikes we provide will help you pedal!
All hotel accommodations – mostly 3 and 4 stars but ask for custom accommodation requests.
An OBT cycling jersey!
Comprehensive routing instructions. GPS unit rentals are available.
Luggage transfers from hotel to hotel.
Meals as explained in the tour itinerary pages. Usually, this means all breakfasts, no lunches, and some dinners.
Detailed route notes, maps, and tourist information
Your personal guide/concierge
What is not included?:
Transportation to start location and from finish locations
Bikes, but we have rental bikes available
Travel and Health Insurance
Admission to site-seeing venues, unless explicitly mentioned as included
Why is a Private tour better?
Our tours are centered around accommodating our guests and the experience they are craving. Not the other way around.
Have you ever been stuck with a group of people you don't know and may not particularly like? Or have been required to go along with tour plans or excursions that you were not excited about? Have you ever been in a tour group where you feel like you're being herded along and hurried regardless of what you'd like to do? We've been there and don't like it either. A private tour allows you to travel when you want and with whom you want. Bring your friends, family, partner, or simply yourself. Let us curate an experience for YOU!
We're on your schedule? How?
From when you register for the tour through the duration of your tour, we cater to your timing.
YOU get to name the dates of your tour. You don't have to choose from a calendar of tours that require you to adjust the timing your vacation plans. Want to start on a Wednesday? Sure! Want to be on tour for 5 days rather than the 6 days on our sample itinerary? That is OK with us.
When on your tour you are not being pushed to get on the bike at a certain time with a group. You rise, have breakfast, and roll out when you're ready.
Want to spend more time exploring an area on a daily riding route? Sure! Just make sure you get to the hotel in time for dinner.
Are bike rentals available? If so, what kind?
High-quality rental bikes available – road, hybrid and eBike. We will deliver the bikes to you and fit them to you at the beginning of the tour. Your guide/concierge is always available for help if you have a mechanical issue.
How customizable are your tours?
We are very flexible in the destinations we offer tours. Customization options include the number of days/nights on tour, accommodation level (but we DO NOT go under 3-star), new towns/villages within established destinations, and much more. We are open to trying new things in new destinations! Please ask if you're not seeing what you want!
We have a minimum of 3 or 4 nights on tour, depending on destination.
How short can a tour be? Do you provide one-day guiding?
We have a minimum of 3 or 4 nights on tour, depending on destination. We do not provide one-day guiding.
"The countryside is every bit as lovely as we had expected, the routes offered really pleasant riding with excellent variety. We do love the self-guided style trips (this was our 3rd with your organization), with flexibility to ride at our own pace, to stop whenever and wherever we care to. The only pressure is to arrive at the evening's destination by cocktail hour!"